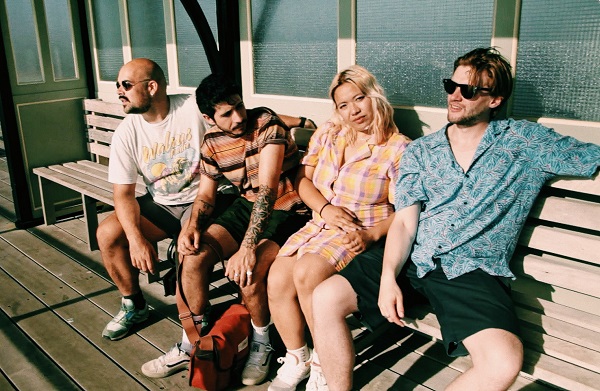 Manchester-born Chi Limpiroj, also known as Dunebug, captivates with her latest track "Still Dreaming." The song unravels tales of a recurring nightmare in the memories surrounding a past lover, who is a struggle to escape emotionally.
The serene and dreamy rock sound throughout evokes a fluffy, emotive, and warming DIY aesthetic with beachy visuals, contrasting beautifully with a chilling and melancholy vocal. Limpiroj creates a sleepy sound with a throwback aesthetic resembling a rainy day, conjuring a blissfully contrasting world between the happiness of the past and the sadness of the present.
"Still Dreaming" perfectly captures the essence of love, life, and loss in a peaceful and poignant approach — unraveling feelings of isolation and the darkness of being trapped inside beautifully haunting memories that you just can't shake off.
With a lush lullaby-like croon, Dunebug paints a picture of reminiscent feelings that are digestible in an innocently vulnerable way. "Still Dreaming" is comparable to Damon Albarn's sound of dreamy yet broken feelings in songs like "On Melancholy Hill."
"Still Dreaming" is an emotive raincloud that dances with the sun to create a rainbow of beautifully crafted past memories.
—
This and other tracks featured this month can be streamed on the updating Obscure Sound's 'Best of December 2022' Spotify playlist.