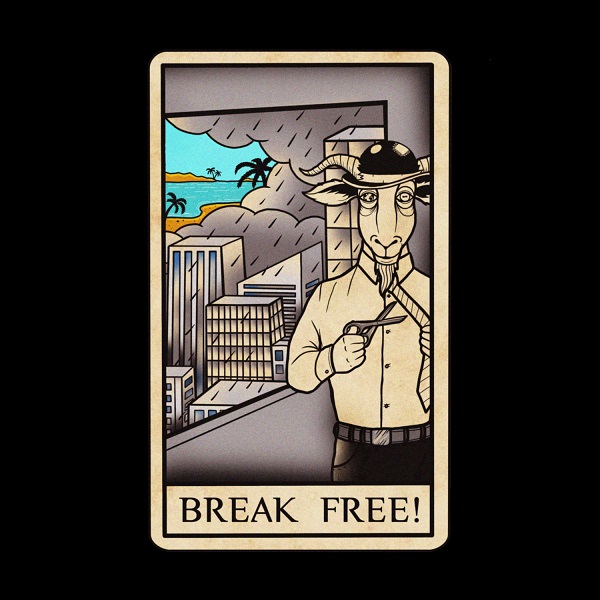 Led by a passionate folk/punk intertwining that thematically celebrates personal freedom, Break Free! is a compelling new EP from Erik & The Worldly Savages. Led by Erik Mut, an artist originally from Toronto, the project formed in 2008 and has since played over 250 shows across Europe. A collaboration with Dutch record producer Caspar Wijnberg has been going strong since 2013.
Break Free! shows from the get-go that personality and brooding charisma is in abundance. Opener "Brainwashed" is a lament to society's emphasis on corporate-first mentalities and the "work! work! work!" mentality. The "middle class life," and "middle class funeral," references portray an apt morbidity, feverishly invigorating as the brassy stampede weaves inward.
The subsequent "Dry Fear" exudes a menacing sound, lyrics emphasizing personal choice and voice amidst a chilling organ-laden backing. The project's musings on the "spirit of humanity," is riveting throughout, stylishly bolstered by tracks with inventive qualities like this, in addition to theatrical efforts like the Tom Waits-esque "Glass Cage" and rousing dark-rock closer "Burn My Life." Break Free! stimulates throughout with a cutting, decisive sound.
Stream Break Free!:
—
"Burn My Life" and other tracks featured this month can be streamed on the updating Obscure Sound's 'Best of December 2022' Spotify playlist.