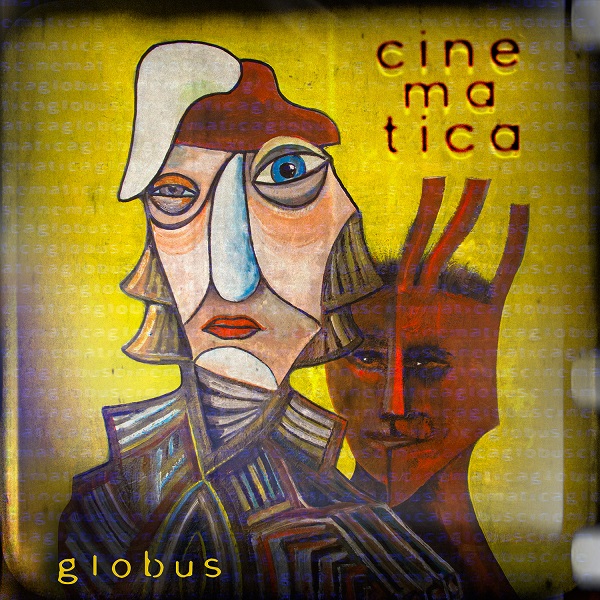 An album fitting of its name, Globus' Cinematica unveils a grandiose sound that ranges from orchestral-led theatrics to rousing rock anthems. The material often sounds fit for large-budget blockbusters, evident of the expertise from band founder, songwriter, producer, and multi-instrumentalist Yoav Goren.
As a composer in Hollywood, Goren has scored film trailers for franchises like Harry Potter, Spiderman, and X-Men, leading live orchestras on a grand scale. His project, Globus, features a number of collaborators, including vocalist Lisbeth Scott, singer/songwriter Anneke Van Giersbergen, and vocalists Dann Pursey and Ryan Hanifl. Robert Fripp and Gregg Bissonette have also been involved with the band's lineup, whose lineup has been otherwise steady throughout its three albums: Epicon, Break From This World, and Cinematica.
The album is an eclectic listening experience, to say the least. "O California" develops from spacious, industrial emotion with patient guitar twangs into a thunderous rock anthem, culminating in a title-referencing chorus that invigorates. Elsewhere, "War" consumes with a folk-laden mystique, as Goren and Lindsay Solo combine their vocal talents for a soaring, moving success that laments war. A mid-point shift to a rock/hip-hop feeling struts the project's versatility even further.
Beyond, from the symphonic peppiness of "Mighty Ship" to the stampeding cinematic vigor of "Seraphim," Cinematica continues to deliver as a sound with compelling grandiosity and stylistic variety.
Stream the album:
Goren elaborates further on the release:
"With Cinematica, I wanted to create a musical journey, much like the best of cinematic experiences, which takes the listener through a myriad of visual landscapes and deep connections to the essential fibers of the human condition. The album contains a diverse representation of musical genres, with lyrical explorations of complex relationships, mental health, tyranny, war, unifying struggles, healing and hope. Much of the inspiration came from a familiar production process for Globus – using original orchestral instrumental compositions to evoke and inspire new melodies and additional arrangement elements, creating new Cinematic Rock songs. It's vital to me that the intended result is a visceral, immersive, bigger-than-life aural experience for the listener."
—
"False Redeemers" and other tracks featured this month can be streamed on the updating Obscure Sound's 'Best of December 2022' Spotify playlist.