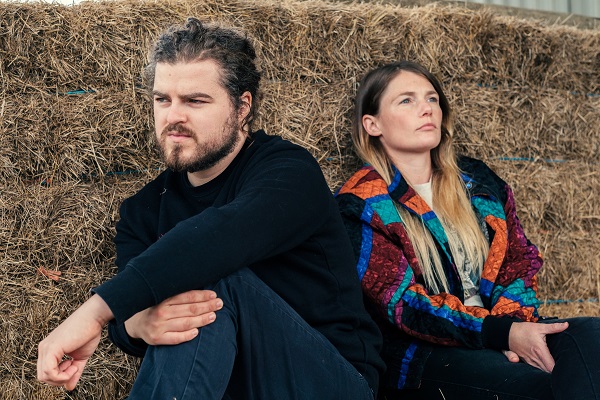 The trials of life — and their shares of mundanity and anxiety — are explored throughout the captivating track "Felines," the latest from London-based duo Gold Spectacles. The self-produced success enamors through both vocalists, traversing seamlessly through a rising structural vigor that reflects a sense of 9-to-5 escapism.
Quaint bass and bouncy keys lead the understated verses, showing shades of Andrew Bird in the suave production. The chorus' brisk emergence dazzles, referencing debt payments/collections alongside more clamoring percussion. The enjoining vocals during the subsequent verses drives to another satiating chorus, punctuated by a deliciously eerie "never pay the debt," segment that showcases the act's inventive songwriting.
"Felines" enthralls as a track for anyone who's felt as part of the machine, like an endlessly moving cog. Its evolving pop songwriting and enthused vocal performances prove stellar throughout.
They elaborate on the track further:
"The idea behind 'Felines' is a nod to the tale of Robert Johnson falling to his knees on the crossroads, looking for an exit and in desperation, making a deal with a stranger that will change his life forever. Greatness in exchange for a great debt. These days, we've all felt part of the machine; as if we're doing all the labour to save fat cats in high places lifting a finger. Safe to say, if we were given the same contract, same terms, on those same crossroads, we'd probably sign it. Whatever the cost."
—
This and other tracks featured this month can be streamed on the updating Obscure Sound's 'Best of November 2022' Spotify playlist.