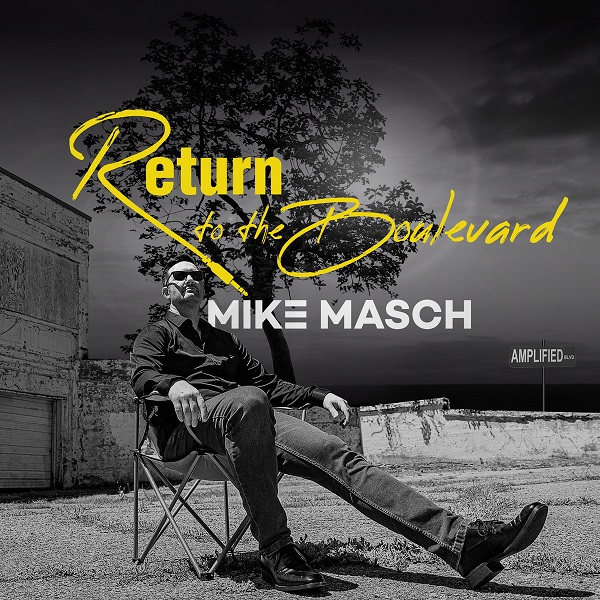 In addition to his work as Moment, Detroit-based musician and producer Mike Masch excels under his own name with the album Return to the Boulevard. The instrumental release explores lo-fi hip-hop, lounge, downtempo, and jazz-hop with lushly engrossing intent.
A colorful range of sounds and palates immerse throughout. The graceful beginnings of "Troublemakin'" drives into a murky, industrial bass-fronted appeal, shifting throughout between effervescent intrigue and nocturnal spirit. The contrasting tones make for an exciting listening experience throughout.
Elsewhere, "Blissful Memory" resonates with shimmering keys and a soaring vocal effect, evoking a new-age nostalgia in its spacious unveiling. In another spectrum, "Lesson" leads with a bluesy guitar effect that lingers with suavely entrancing effect. Return to the Boulevard maintains a chilled-out composure on tracks like these and throughout the album, all while touting inventive song structures and various stylistic pursuits that avoid a sense of over-predictability. Masch's productions and projects are definitely catching my ears.
Masch elaborates further:
"This release is a follow-up to the successful 2017 jazzhop album, 'Sanguine on Amplified Blvd'. The new album expands on the easy listening lounge style but expands into lofi hip-hop. This produces a slight modern edge over the prior album that Mike believes fans of these genres will really love. As mentioned from the prior album, sanguine means staying confident even in tough or difficult times. This kind of music inspires that level of emotion & feeling and Mike is ready to bring more of it to others. This is vital, as everyone can use something like this during these times or just throughout their days."
Stream Return to the Boulevard:
—
"Troublemakin'" and other tracks featured this month can be streamed on the updating Obscure Sound's 'Best of November 2022' Spotify playlist.