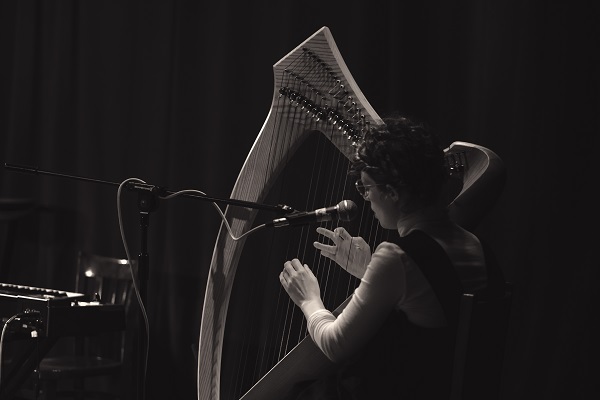 The riveting "Gut, Inhuman" is a new track from Quincey May Brown, an artist from Manchester, UK. Harp and guitar entrance with trickling beauty, leading the initial instrumentation. Brown's accompanying vocals play like a conversational retelling at points, biting with lines like "I'm making milkshakes, while you're making deals with equity weasels."
Such lyrics reflect a struggle of participating as a consumer, in a society where every purchase and action seems to benefit an immoral source — a sentiment captured beautifully by the ensuing verse: "Even the pen from which my quibbles flow through / Beneath lies a backdrop of inhuman revenue."
In the second half especially, there's an orchestral-like resonance that lingers with a textural appeal. Such elements, and backing vocals, come via the track's producer, Joel Harries (Lichen Slow, 72%).
Brown describes the track as "a commentary on the impossibility of living and being a consumer, even down to buying basic essentials such as milk, without lining the pockets of corrupt businessmen, politicians and other 'equity weasels.'"
—
This and other tracks featured this month can be streamed on the updating Obscure Sound's 'Best of December 2022' Spotify playlist.