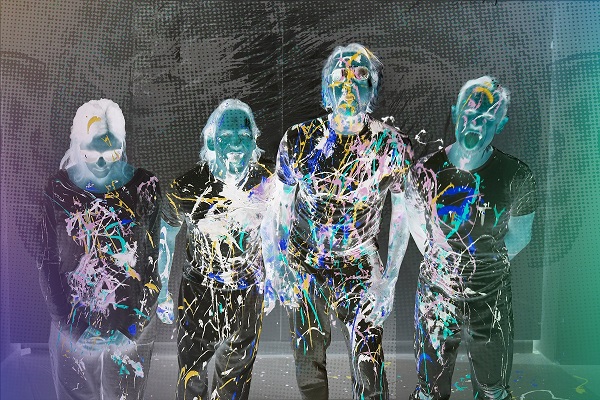 A beguiling rock sound prevails throughout "Maniac," the latest single from The Lunar Keys, a band based out of Guildford, UK. Per the band, the track is "is about someone you know that preys on your vulnerabilities and gaslights you. Someone that invokes the maniac inside of you."
Pulsing guitars and sporadic bass craft a momentum-filled sound to start, escalating into a more shimmering sound with power-pop and jangly effects during the title-mentioning hook. "Set you free from your anxieties," the vocals conclude with during this memorable chorus, capturing the feelings of "how it feels to leave it all behind," following ridding oneself of the aforementioned "manic." The "running fast," bridge drives into a delectable guitar solo, and into an equally satiating conclusion.
In addition to crafting quality music, the band's charitable endeavors are consistent and commendable. They have supported quality causes with each of their last four releases; "Silent Richochet" led to the arrival of 600 trees, and "Stop This," "Oxygen Type," and "Once" raised funds for the charities Nordoff Robbins, Oxygen, and The Trussell Trust, respectively.
"Maniac" is a continuation" of the band's charitable efforts, benefitting The Royal Surrey County Hospital by donating £1 for each of the first 250 reviews or airplays that "Maniac" receives.
—
This and other tracks featured this month can be streamed on the updating Obscure Sound's 'Best of December 2022' Spotify playlist.
We discovered this release via MusoSoup. The submitter accepted our content-based offer, which included financial compensation for our time writing, editing, and publishing this article.