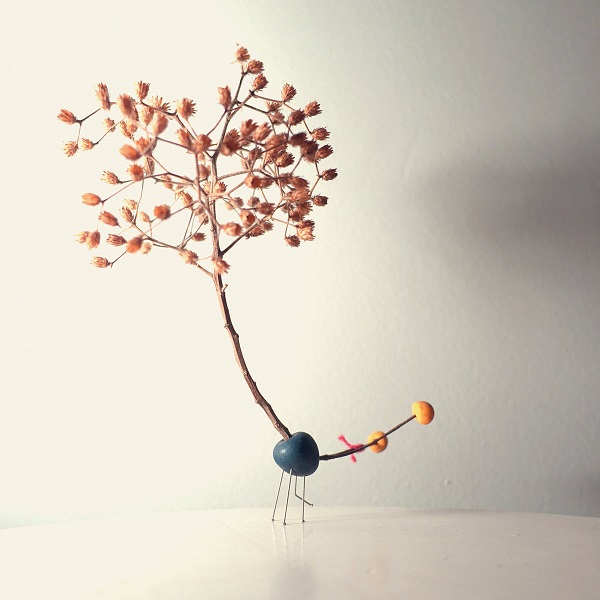 Showing a stirring passion within its atmospheric and expansive folk sound, Spinning for Shape is the captivating new EP from Tom Lee-Richards, crafted with local Brazilian musicians and producer Leonardo Marques. Spanning from the emotive chamber-pop feeling of "Human" to the moody folk ruminator "What's Left to Be," Spinning for Shape is a thorough accomplishment from Lee-Richards, who lives between Mangawhai, NZ and Belo Horizonte, Brazil.
Thematically, Spinning for Shape explores identity and the interaction of self within a community — "a tug of war between self and role/how we're seen in our community." "Essentially the EP is about being a part of something and deciding how much you want to be a part of it," the artist explains.
"Human" is a riveting opener, setting a climactic scene with the steady guitar pulses and sprinkle of piano — swelling into a stimulating chamber-pop display with strings and brass. "I find purpose in losing ground," Lee-Richards lets out during the spine-chilling chorus. "You can call me human and remake the sound." The orchestral bolstering during the chorus plays with replay-inducing effect each time, its sweltering emotion conveyed even deeper by the multiple vocal layers.
The EP's title track tugs with a gentler demeanor, with soothing backing vocals and tender guitars conveying a sense of ethereal confidence — "Flames to the air, we'll be lighter than our surroundings / Higher than all your favourite clouds." "Nothing but Everything" touts a lounge-friendly sophistication with its mellow keys and inviting vocals, impressing with its gently escalating sophisti-pop charm.
Closing the release in stellar form, "What's Left to Be" consumes with its trickling guitars and serene keys. French Horn lines (Fabio Ogata) and eerie synths (Felipe D'Angelo) add to the mystique-filled sound. Lee-Richards describes the track's inspiration as "the tension in a new relationship between being self-sufficient and self-contained and revealing yourself and your vulnerabilities." Pedro Hamdan's lushly hypnotic percussion work also stands out.
Tom Lee-Richards' Spinning for Shape balances a lushly expansive folk aesthetic, with sophsti-pop charm peeking throughout alongside stirring lyrics and vocal emotion.
Stream the EP:
—
"Human" and other tracks featured this month can be streamed on the updating Obscure Sound's 'Best of December 2022' Spotify playlist.