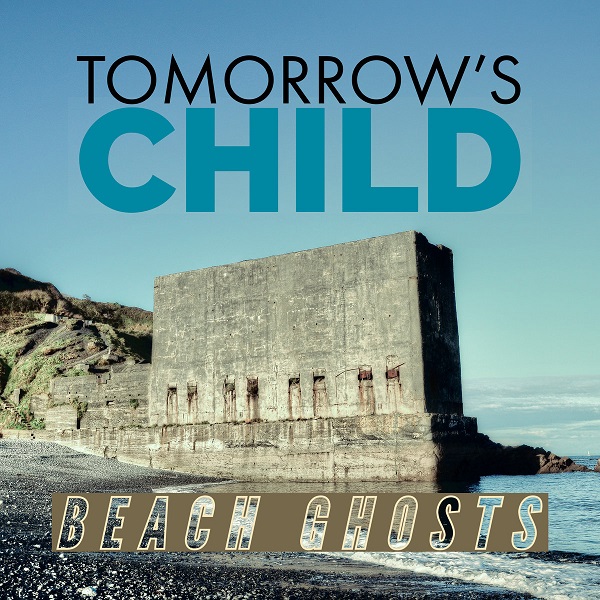 The debut album from UK experimental electronic producer Tomorrow's Child, Beach Ghosts stirs with a beautifully idiosyncratic sound. Emotions range from melancholy and loss to uplifting reflection, indicative of the release's very personal themes and the procession of life itself.
Tomorrow's Child lived in Cornwall, during a period of mourning, and the release reflects now-absent relationships alongside lost industry. The album's cover is reflective of this, depicting a former quarry at Porthoustock in Cornwall. "Its tomb-like nature represents lost industry and reflects the album's contemplation of grief, memory, and environment," the producer explains.
The opening title track shimmers with a lush effervescence initially, swelling with textural strings and exhilarating effects akin to a perpetual gust of wind on the beach. Spacey synths emerge past the one-minute turn with an eerie composure, akin to watching storm clouds gather as one sits dockside. A bustling rhythmic mid-point achieves the track's high point, in terms of momentum, and proves especially chilling as the twangy instrumentation lingers into the final minute.
Beach Ghosts touts an abundance of creative, atmospheric successes. "Death Down Below" stands out with a menacing vocal repeating the track title, moving into an unsettling array of grimy distortion and rhythmic intensity. The ceaseless rhythmic movement and raspy synth effects converge for a sense of impending doom and anxiety, seemingly capturing the approach of imminent demise. "Lost in Mizzle" consumes with a brighter inclination, leading with illuminated synths amidst more ruminating drums.
Beach Ghosts is a one-of-a-kind experience with ample atmospheric intrigue. Tomorrow's Child elaborates further on the album's themes and inspirations:
"I grew up in High Wycombe which is around 40 minutes by train from London. In 2015 I moved to Cornwall and shortly after, my Father died – his reassuring presence now absent from my life. The years of processing and adjusting to these life-events has steered the artistic direction of these pieces created between 2018 and 2020. Some tracks contemplate lost industry in Cornwall whilst others explore lost relationships from my past."

"The referencing of old hymns in the opening and closing tracks relates both to my Father's role as a Pastor in the Methodist church and the association of Cornish fishermen with the choral singing of such hymns. With Beach Ghosts I sought to use a range of electronic music styles and weave them together into a narrative of melancholy and loss along with uplifting reflective moments."
Stream the album:
—
"The Tinworm Turns" and other tracks featured this month can be streamed on the updating Obscure Sound's 'Best of December 2022' Spotify playlist.