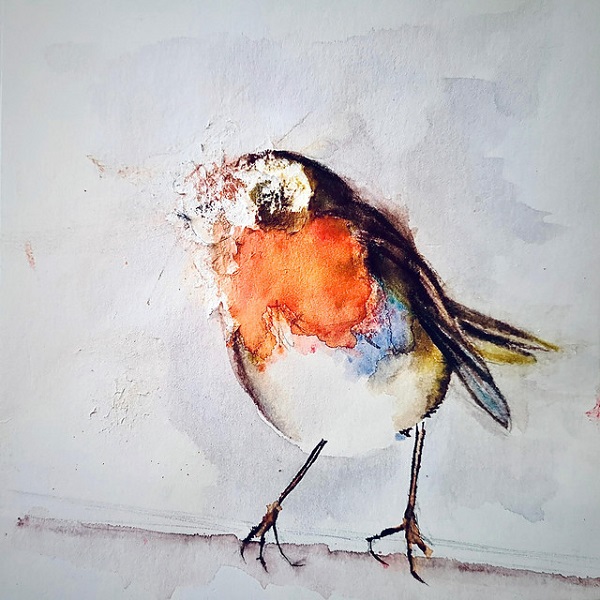 "A Disturbance" shows a dark shoegaze-inspired sound from UK artist Burnt Log. Late-night guitar tones and solemn, reflective vocals express a sort of dreamy yearning amidst layered textural guitars and ample atmosphere. The rhythm section echoes with a modern post-punk reverberation, adding to the dark-tinted allure.
"I'm gonna lose my head again," the weary vocals let out. "Please try to stop me seeing red again, or green or blue." Further warnings — "you should be careful where you tread again," — express a meaningful remorse, which plays chillingly as the guitar-based ferocity escalates around the mid-point. "A Disturbance" is a stylistic and melodic success from Burnt Log.
The artist elaborates on the track: "A song about fighting with your partner and the regret felt by the cruelty of scoring points. Attempting to go in a more of a shoegaze direction with the guitar effects whilst emphasising the propulsive groove of an Interpol song."
He continues: "I wrote this song about recently and inexplicably developing a short fuse. As a formerly placid person I find it disturbing and regret how it negatively affects those closest to me. I start off writing lyrics about how I am feeling then realise how completely unremarkable that is so I create fictional subtext. I enjoy ending songs with a suggestion that something more sinister is going on. Hopefully some listeners may eventually notice and then alter the way they feel about the song."
—
This and other tracks featured this month can be streamed on the updating Obscure Sound's 'Best of January 2023' Spotify playlist.
The track is also featured in the genre-based, best-of Spotify compilation Emerging Dream-Pop / Shoegaze.