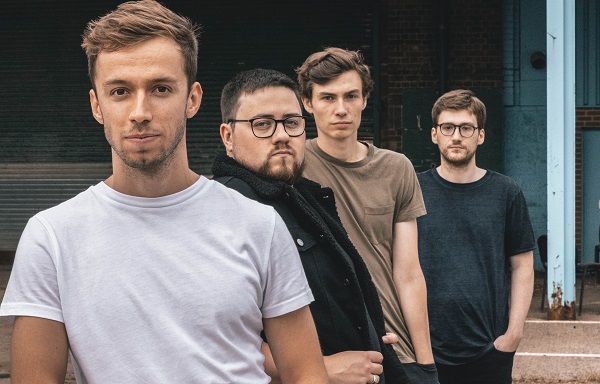 A versatile prog-rock sound compels throughout "Save Me," a recent single from Crux, a band from Newcastle upon Tyne. They describe the effort as "about how people in power have the authority to massively improve people's lives and choose not to."
"Do what you want, just show me some love, you can save me," the soaring opening vocals let out, solely complemented by a reflective piano to start. A throwback-minded guitar progression envelops alongside thereafter, exuding a glam-friendly fervency. A backing organ addition in the second half adds a soaring, captivating element that resonates alongside the steady guitars during the "you can save me," refrain. Added distortion in the ensuing guitar distortion continues the satiating, momentum-filled build.
Concluding beautifully with gentle acoustics and spacey synths, "Save Me" is an impassioned showcase in songwriting and rock-forward charisma from Crux.
The group elaborate on the track's creative process and themes:
"We built on this by creating an ethereal sound by adding pounding organ chords, chanting vocal harmonies, and some transcendental guitar arpeggios. We also recorded the song at The Nave Studios in Leeds, which used to be a church, so we really used the space in the church to add some natural reverberation to the piano, vocals and drum parts. The lyrics in the two verses paraphrase the English translation of Dies Irae, again to paint this picture of terrifying grandeur."
—
This and other tracks featured this month can be streamed on the updating Obscure Sound's 'Best of January 2023' Spotify playlist.
We discovered this release via MusoSoup. The submitter accepted our content-based offer, which included financial compensation for our time writing, editing, and publishing this article.