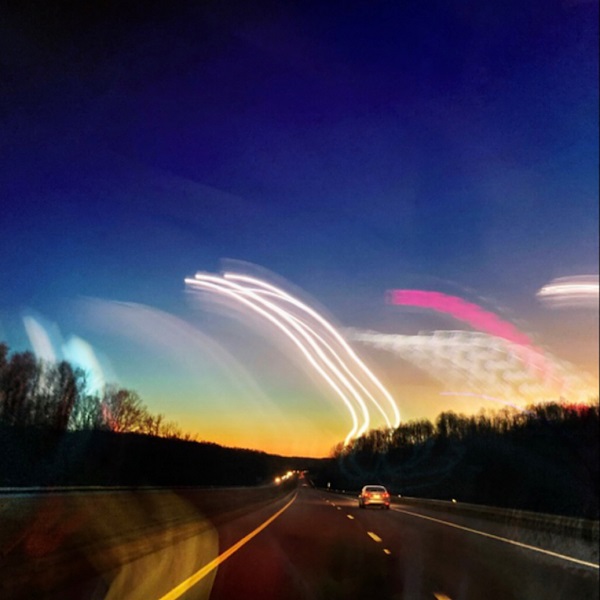 Brooklyn-based artist ethericashadowsound lures listeners with an atmospheric dream-pop sound on the Midheaven EP. The songwriting and production of Mandi L. Neubecker is a standout throughout, from the brassy late-night opening jam "But Not Tonight" to the spacious chills of "Nothing Abstract."
Following the disbanding of her previous band Champale Gold during the COVID lockdown, Neubecker formed the solo project with an emphasis on shoegaze, dream-pop, and sound healing styles. The EP was recorded at her home studio, and mastered by Scott Craggs at Old Colony Mastering. Per the artist, the EP's themes include "transformation, the dark night of the soul, and re-entry after the intense NYC Covid lockdown combined with 432hz tuning," in addition to "the energetic signature of Female Self-Empowerment."
"But Not Tonight" sounds ideal for a night drive into Twin Peaks, intoxicating with his lush vocals and brassy additions. "Nothing Abstract" engrosses with its ghostly, effervescent backing alongside lo-fi percussion and whispered guitar strums. Neubecker's vocals are thoroughly spine-chilling here, and especially as multiple layers coalesce after the first minute. The Midheaven EP is a convincing display of atmospheric, captivating songwriting.
—
"Nothing Abstract" and other tracks featured this month can be streamed on the updating Obscure Sound's 'Best of January 2023' Spotify playlist.
We discovered this release via MusoSoup. The submitter accepted our content-based offer, which included financial compensation for our time writing, editing, and publishing this article.