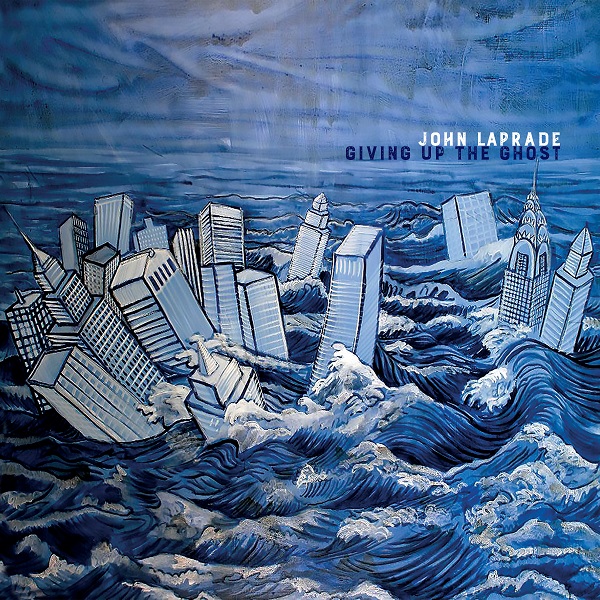 Ranging from the title track's rousing anthemic rock to the heartrending folk of "It's Alright," the Giving up the Ghost EP is a versatile, melodic success from Nashville-based artist John Laprade. Produced by Chris Cubeta at Studio G in Brooklyn, the EP serves as a thematic "break-up" between Laprade and his previous home for 25+ years, New York City.
The tender strings and shanty-friendly acoustics craft an intimate allure on the opening "Landlocked Lighthouse," emphasizing the grounding nature of one's enduring love. Referencing their beloved as a "landlocked lighthouse," who is "shining like a star from up above," the effort stirs with its adoring, professional nature.
The ensuing "It's Alright" evolves from quaint folk into a more expansive soaring. "The simplest things can tear you apart," the vocals admit amidst twangy guitars, sighing "at least you've got a song in your heart." The call to artistic expression plays strongly here and throughout the stellar EP, whose self-titled track also stands out with harder-rock reverberations, showing shades of Matthew Sweet.
All songs on the album are written by Laprade, with the exception of "Landlocked Lighthouse," which is written by Laprade and Barney Miller.
Stream the EP:
—
"Giving up the Ghost" and other tracks featured this month can be streamed on the updating Obscure Sound's 'Best of January 2023' Spotify playlist.
We discovered this release via MusoSoup. The submitter accepted our content-based offer, which included financial compensation for our time writing, editing, and publishing this article.