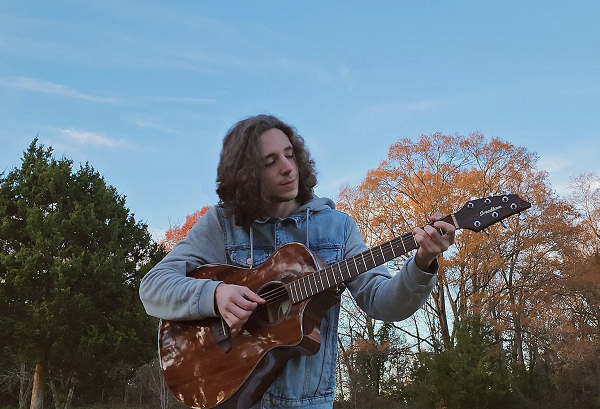 "Pictures" is a heartfelt new track from John Maddrey, an artist from Mooresville, NC. The lyrics play with motivational and loving sentiments, with lines like "I will tell you, your pictures are lovely to me," feeling like a comforting response to self-doubt. "I was lost, but now I'm standing at your door," he sings during the track's rising chorus. The verses' calming, meditative tones rise cohesively into the cathartic emotions within the chorus, showing a sense of being found after lost.
The track captures a yearning for someone that feels like home, in providing comfort and tranquility with their presence. "The lyrics also come from my experiences in seeing others be discouraged or insulted for choosing to express themselves in certain ways," Maddrey explains. "What I mainly want listeners to take away from this song and the music video for it is the idea that everyone should be able to express themselves, or "paint their pictures" any way they want."
A reoccurring line — "paint your pictures any color, for all the world to see," — captures that feeling of discouragement, while also providing an illuminated encouragement that resonates amidst the comforting guitar tones and melodic vocals.
Check out the track's stylish music video:
—
This and other tracks featured this month can be streamed on the updating Obscure Sound's 'Best of January 2023' Spotify playlist.
We discovered this release via MusoSoup. The submitter accepted our content-based offer, which included financial compensation for our time writing, editing, and publishing this article.