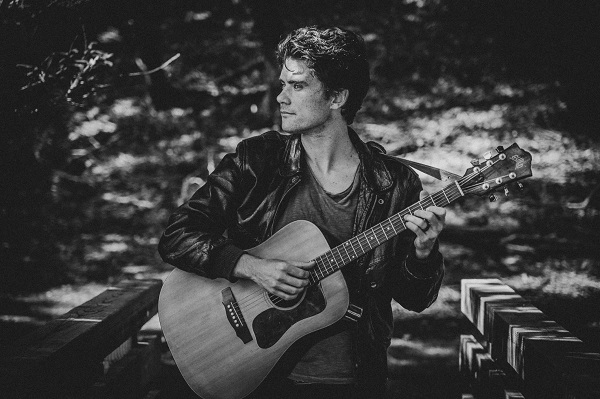 Notes from the American Rat Race is a stirring new album from Josh Martin, an artist based in Colorado Springs. Recorded in a tiny shed converted to a recording studio, the release casts a startling sense of grandiose captivation nonetheless in its atmospheric meshing of folk and quaint pop.
Thematically, the release draws from Martin's experiences in the day-to-day grind. "My time working in the rat race of America has taught me how stale and tasteless life can get," he says. "However, that feeling proved a fertile field for creativity. Nature abhors a vacuum."
Various stylistic showings impress throughout the album, from the ambient spaciousness of "Bonzai Garden" to the twangy folk-rock of "Bask in the Riddle." The former opens up the album with devastating entrancement, especially rounding the two-minute mark — when the vulnerable vocals, twangy guitars, and gentle pianos converge for a replay-inducing allure.
Another standout, "Seeds" plays with poignant resonance, capturing the beauty of new growth and hopeful inspiration following ample tumult. The title-referencing chorus plays with an amiably melodic charm, with the dual vocal layers exuding a graceful sense of calmness and hope. Josh Martin's Notes from the American Rat Race is abundant with showings of quality songwriting like these.
Stream the album:
—
"Back in the Riddle" and other tracks featured this month can be streamed on the updating Obscure Sound's 'Best of January 2023' Spotify playlist.
We discovered this release via MusoSoup. The submitter accepted our content-based offer, which included financial compensation for our time writing, editing, and publishing this article.