Kate Fenner – 'Dead Reckoning'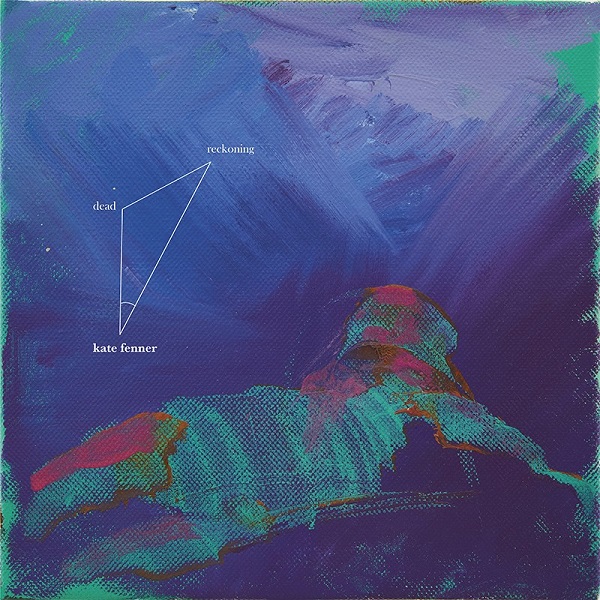 Kate Fenner conjures a powerful folk sound on her new album, Dead Reckoning. Fenner's vocal presence compels with both contemplative calmness, on tracks like "The Torch," and spirited soaring, such as on the haunting "Quiet Rider," which reminds fondly of Joni Mitchell. Captivating songwriting shines within a timeless singer/songwriter mold, exploring concepts of loss and relationships.
"Quiet Rider" is among the album's most rousing tracks, showing tinges of swampy rock alongside the folk-driven mystique. "Quiet rider, your feet don't touch the ground," Fenner sings alongside the bristling acoustics and desert-set guitar twangs, making for an atmospheric treat throughout. Twangy guitars on "The Hawk" also shine alongside the haunting croons, reminding of Weyes Blood. Vocal pleadings not to return to sorrow resonate, making for another standout.
The release explores the feeling of loss with powerful eloquence. Fenner wrote the album following several personal losses, experiences reflected in the album's concepts. "In the end, all I felt I did was walk them to the threshold and watch them disappear," Fenner says, regarding the losses. "The term "dead reckoning," apart from it signifying in this case just what it sounds like, is a navigational strategy to recalculate your position by estimating the direction, the drift, and the distance you've travelled."
She continues:
"I know life by definition is contoured by the loss of it. This time feels particularly burdened with loss, real and impending; maybe every time has felt that way. I'm left with love as the only defense—loving people and letting them know they were loved by you. Dead Reckoning really is a reckoning during a period of seemingly endless loss and an attempt to determine a "way of living that is not waiting," as I recently heard poet Jorie Graham say in an interview. Singing is my way of loving, loving even danger. Here I sing to my friends, my parents; their ghosts; and to you. I hope you can hear it."
—
"Quiet Rider" and other tracks featured this month can be streamed on the updating Obscure Sound's 'Best of January 2023' Spotify playlist.