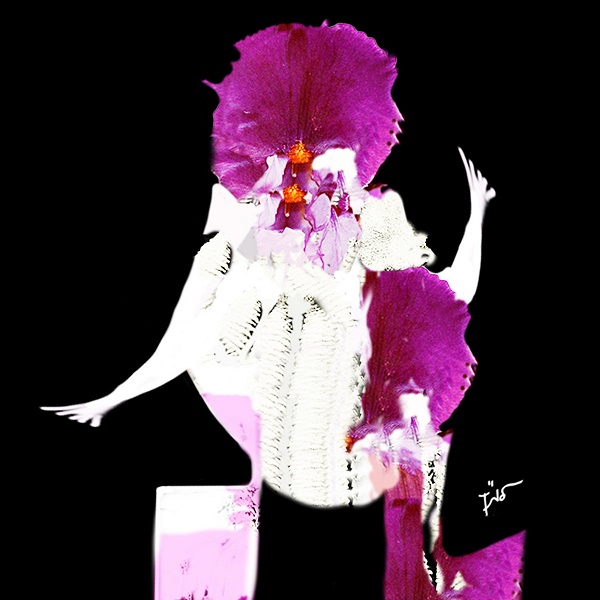 Israeli electronic artist Lamedd crafts an enjoyably unsettling sound throughout the Permit EP, which — per the artist — "boasts the ability to express my violent urges, weakness, softness, impulsiveness and power in the same breath."
The project of Leaor Adler, Lamedd got its start as a project in 2016, with the EP Jerusalem. Press like Haaretz newspaper noted its beautiful, atmospheric sound, converging "Eastern music with American music." University studies became the artist's focus in the following years. The project resumed in 2022, with the release of the EP Outset in January.
Permit now follows, representing a shift to a more deconstructed, inventive sound for Lamedd. "I think for most of my life I felt that being a gay man and a drummer meant harboring an irreconcilable internal contradiction," Adler says. "But in Permit I suddenly let all these worlds live together and cooperate."
"Suddenly, it became important to me to revive the drummer I've been all my life, and bring him back into my music. As a teenager, I used to play the bass drum with no discernible sense of grid. For me, It expresses the excitement of being alive."
The EP stirs throughout, from the pulsing sporadic nature of the concluding "Hunted" to the lushly engrossing "Mercy," which touts a sense of heavenly nostalgia in its serene synth tones. "Cut the Wires" also stands out for its ghostly glitchy pop, reminding of Oneohtrix Point Never at times. Permit is a satiating EP full of intrigue and unpredictability.
Stream the EP:
—
"Mercy" and other tracks featured this month can be streamed on the updating Obscure Sound's 'Best of January 2023' Spotify playlist.