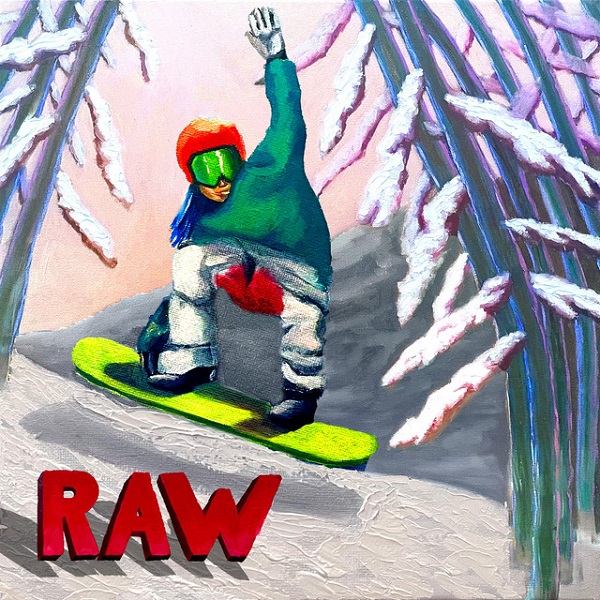 The debut album from San Francisco-based band Medscool, RAW shows a stellar rock sound that captivates in both mellow nostalgia and stirring rock anthems.
Album track "Rollercoasters" is a decisive standout. Ruminating guitar tones play with capricious allure, with a steadier percussive involvement signaling the emergence of lushly melodic vocals. "I won't be afraid," the vocals ascend during the bouncy guitar pulses, culminating in a gorgeous vocal harmonizing that describes the thrills and drops of rollercoasters, whether literal or metaphorical.
The opening title track presents a more immediate fervency. Surfy guitar tones and ooh-ing vocal responses build to an anthemic "I'm so proud of you!" reassurance past the first minute, indicative of the band's capacity for high-powered anthemic rockers with hooky appeal. A loosely invigorating guitar line adds with frenzied appeal here as well. "Weight" — with its "I can feel the weight," entrancement into mellow guitar stylings — exudes a similarly contagious anthemic prowess.
In the mellower spectrum, "Northlake Blvd" hearkens to '70s nostalgia with its suave guitar tones and eventual vocal outpouring. The shifts from folk-laden contemplation and rising rock theatrics make for a riveting listen throughout, a characteristic apparent throughout RAW.
The project was formed by Secret Secret drummer Maria Donjacour, and comprises drummer Abri Croccitto, bassist Marika Stuurman, lead guitarist Autumn Carroll, and keyboardist/guitarist Jack Lillian.
—
"Rollercoasters" and other tracks featured this month can be streamed on the updating Obscure Sound's 'Best of January 2023' Spotify playlist.