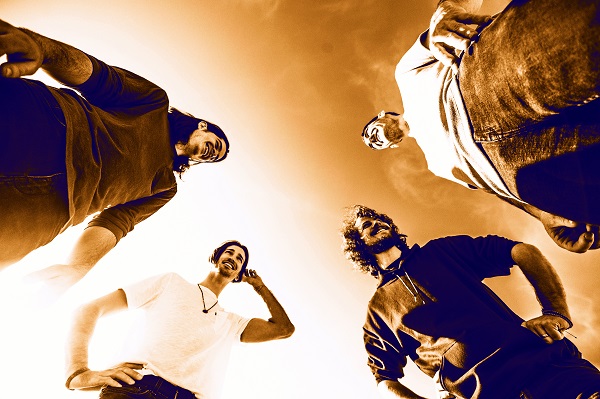 Azimuth is a gripping concept album from Mighty Brother, a rock band from New Orleans. Fitting for an act from such a city so rich in diverse musical history, Mighty Brother's dazzling sound touts an array of twists and turns. Brass-fronted energy, psychedelic guitar infusions, and dynamic vocal performances are plentiful throughout, with styles ranging from feverish rock anthems to atmospheric jazz and sophisti-pop traversals.
In the atmospheric spectrum, "Normal Seas" mesmerizes with its atmospheric saxophone infusions, capturing a late-night jazzy elegance amidst the dreamy vocal envelopment, easing in sporadically. The subsequent "Track 7 Blew My Mind" impress with its brass usage as well, though within a more vibrant and charismatic sound fit for spirited daytime jaunts.
With an intriguing dark energy apparent from the get-go, "Doldrums" showcases a rock sound bursting with momentum and spontaneous charisma, echoing the eerie brass-laden rock energy of Black Midi. Sweltering vocals rise gradually in intensity, reaching '70s glam-friendly heights past the mid-point as expressive brass tones and suave guitars coalesce. These are just a few of the highlights throughout this stellar album, spanning 11 memorable tracks.
Per the band, the concept album "follows the mythical hero's journey through modern society. The term azimuth describes the angle between the north and a celestial object." The name proved fitting, since the theme revolves around "holding on to one's sense of self while navigating hardships."
Stream the album:
—
"Weighed Down" and other tracks featured this month can be streamed on the updating Obscure Sound's 'Best of January 2023' Spotify playlist.
We discovered this release via MusoSoup. The submitter accepted our content-based offer, which included financial compensation for our time writing, editing, and publishing this article.