Odonian Drifts – "Promethean Lag (Fractured Tale 1)"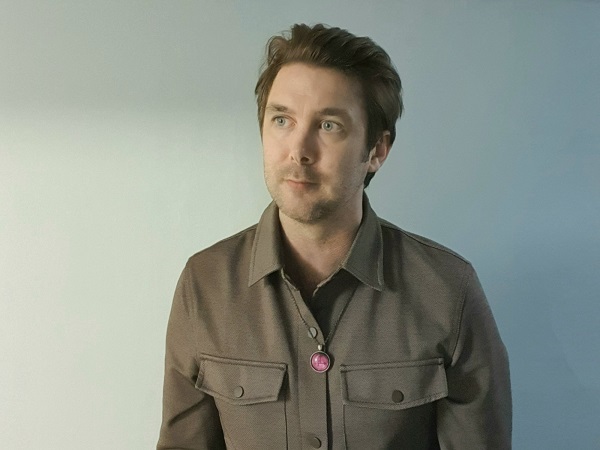 A uniquely powerful track with atmospheric spoken-word pursuits, "Promethean Lag (Fractured Tale 1)" comes via Odonian Drifts, the solo project of Notts-based artist Iain Rowley. The poet and musician is also one-fifth of the act Spirits in the Pillar, whose post-punk-inclined EP released last October.
Blaring electronic textures, both twinkling and murkily enveloping, complement spoken-word vocals that utilize English folklore as context within "the question of how ethical responsibility and hospitality towards others might abide amid the wreckage of austerity 2.0," — referencing priest and philosopher Ivan Illich's writings that the "sickening effect of programmed environments show that people in them become indolent, impotent, narcissistic and apolitical."
Rowley's initial delivery follows a swell of synths, feeling somewhat ominous as he references the 12th century tale The Green Children of Woolpit — "two kids crawl out," with a thumping rhythmic addition alongside twinkling keys. The tale of the drowned town of Semerwater, and its Atlantis-like mystique, is referenced as well — seeming to observe the treatment of "the other," in a societal context, which sends chills as the unsettling yet captivating "great frontier," vocal effect. "Promethean Lag (Fractured Tale 1)" is an observational, poetic tour-de-force with atmospheric and thematic invigoration.
The release represents the lead track from the upcoming album Earwitness on Trial.
—
This and other tracks featured this month can be streamed on the updating Obscure Sound's 'Best of January 2023' Spotify playlist.