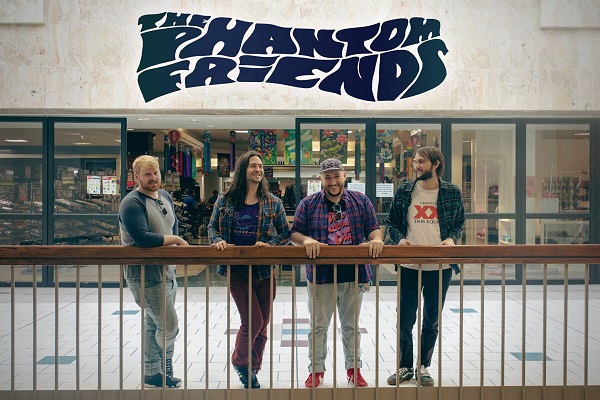 Captivating with a hooky synth-rock sound, "Can't You See" is an impassioned single from The Phantom Friends, a band from Charlotte, NC.
A brief flash of synths and driving guitars lead into steadier verses, where climactic vocals lead amidst panting percussion and bubbling guitar. A synth weaves in again with gradual precision, culminating in the peppy guitar addition during the catching chorus. "Open up your heart and let it out," evokes feelings of breaking free from feeling trapped. "Can't You See" grows with exciting cohesiveness from the subtler verses into exciting synth-rock components, with shades of The Killers in the synth tones.
The second half introduces a dynamic bridge, where whispered "can't you feel," vocals rise into a hard-rocking fervency with raucously invigorating qualities. A satiating finale finds the central hook re-emerge for a final go-round, cementing "Can't You See" is a winner from The Phantom Friends.
The band elaborate on the track's themes:
"'Can't You See' is about getting through to the people you love or getting through to yourself when you know there are frivolous things in the way of your happiness. It's about clearing out the negativity in your life and saying the things that not always easy to say."
—
This and other tracks featured this month can be streamed on the updating Obscure Sound's 'Best of January 2023' Spotify playlist.
We discovered this release via MusoSoup. The submitter accepted our content-based offer, which included financial compensation for our time writing, editing, and publishing this article.