Posted
February 2, 2023 by Mike Mineo
in Tracks
Frank Joshua – 'Talk Of Things'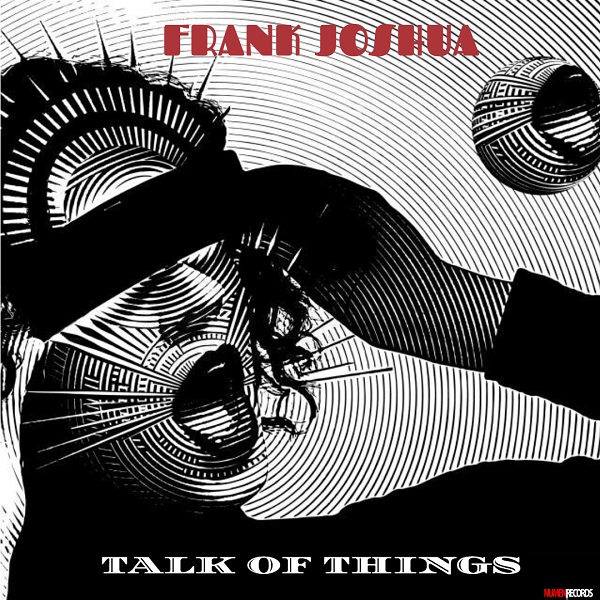 Frank Joshua's 2022 album Sense Life was one of last year's standouts, impressing with an eclectic sound ranging from orchestra-laden ballads and electro-pop bustling to anthemic rock. The London-based artist combines the past and present on his new album Talk Of Things, which features notable remixes of tracks from Sense Life, in addition to some new tracks.
Jon Kennedy's remixes represent his third collaboration with Frank Joshua. One case is "Free," maintaining the electro-pop balance of the original, and also excelling in a third phase led by anthemic synth tones. "It's never easy to know when to leave a relationship, that's not good for you, and sometimes even harder to spot that you're in one," Joshua says. "The lyrics of this track focus on the moments when it starts to become clear what's been happening and why leaving is essential and the only sensible way way forward."
Kennedy's remix of Sense Life's title track also entrances with its inventive vocal mixing, bell-inclined percussion, and piano pulses. The "see what's really out there," vocal leads to an expansive second half, with more vibrant percussion and bass-fronted enamoring. Azido 88 also contributes in strong form, especially on "Rain," where the the jangling, moody guitars craft a hypnotic, late-night glow alongside the solemn vocals.
Another notable success is the club-friendly Whitelight remix of "The Greed and The Hunger," consuming with its synth stabs and driving percussive pulse. Closing the album is the original track "Torture," which finds Joshua succeeding in an icy synth-pop realm whose soundscape and moody vocals remind fondly of Depeche Mode. Succeeding in its collection of remixes and originals, Talk Of Things is another success from Frank Joshua.
—
"Free – Jon Kennedy Remix" and other tracks featured this month can be streamed on the updating Obscure Sound's 'Best of February 2023' Spotify playlist.