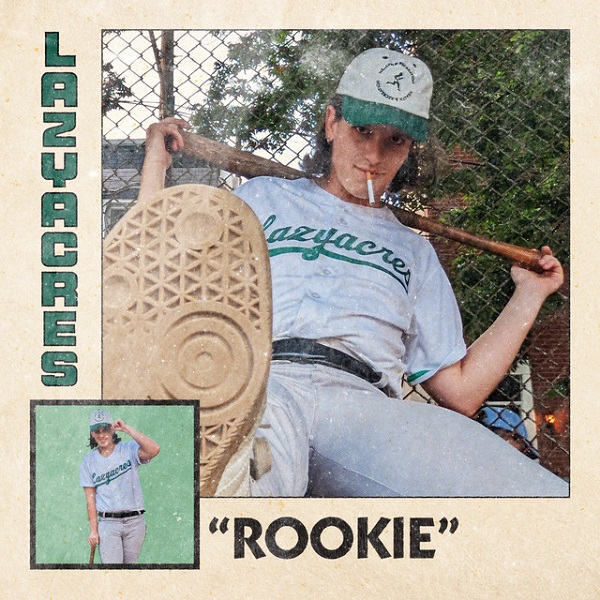 "Aloe" is a hazy, jangly delight of a debut from Lazyacres, the solo project of Josh Owens. Also working as a guitarist in the Philadelphia DIY scene, Owens' solo project enamors with a memorably dazed sound, further explored on the forthcoming 5-track EP, Rookie, planned to release next month.
Vocals wishing for "some peace and tranquility," play aptly amidst the mellow guitar washes. "I don't wanna try and think what's on your mind," the vocals admit into the more soaring chorus, with the elongated vocal presence here proving magnetic amidst the steady guitar jangles, culminating in suave guitar-led musing during the final minute. "Aloe" is a moody, successful debut from this promising solo project.
Owens elaborates further on the track:
"'Aloe' is the first song I ever recorded with fully thought-out lyrics from the get go. I've been sitting on this EP for about a year now and of all the songs I have set to release, I find this one to be the most applicable time and time again! While the lyrics themselves are a sad lament, the instrumental sets a positive upbeat mood – and I feel there are many ways to interpret that."
—
This and other tracks featured this month can be streamed on the updating Obscure Sound's 'Best of February 2023' Spotify playlist.