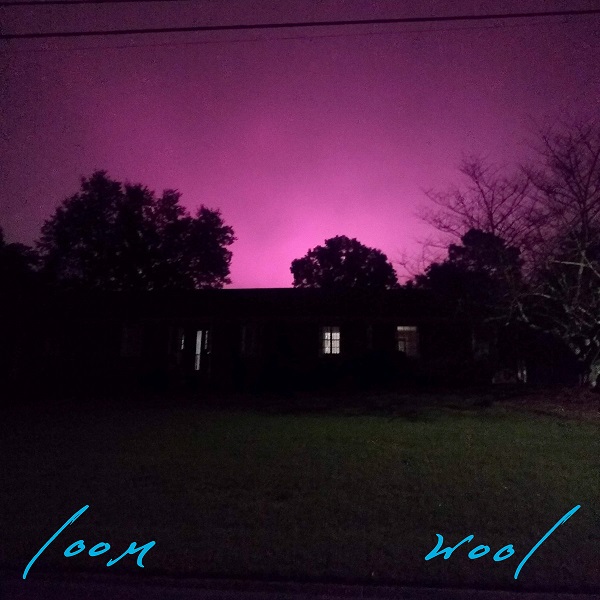 Strutting a no-frills rock entrancement reminiscent of acts like Guided By Voices and Pavement, wool is the compelling new album from loom, the duo of Max Boyd and Connor Smith. They both grew up in Colorado, playing in many bands over the years and meeting in 2008. Their moves — Max to Georgia, and Connor to Maine — resulted in the project becoming a long-distance endeavor, which presents no audible obstacles on wool, a stellar release with a confident rock sound.
The album's process involved ample digital collaboration. Max Boyd wrote and recorded the instrumentation in Athens, Georgia, and then sent them to Portland, ME, where Connor wrote and recorded the vocals. wool came to fruition after about a year of this process, with the resulting sound showing melodic nostalgia for acts like Weezer and Pavement, in addition to a variety of fresh songwriting ideas.
Despite the distance, the album's creative process was spontaneous. The band write: "We just wanted to scry, open ourselves up to what was in the creative atmosphere, and harness it. The music was usually developed over a day or few. The lyrics were always written in one less than 24 hour session, with the set rule being to write, record, and send off the demo to Max before midnight."
Amongst the album's highlights, "a dull swim" engages with its hypnotic guitar pulses and exhilarating lines, with the escalated vocal "I'd rather drown … than take a dull swim through reality," resonating with a youthful, invigorating spirit. Elsewhere, "endless arrow" laments how we've "watched the world unravel," from the sidelines, with quainter guitar crunches complementing well. "phantom on" also excels with its punk-tinged '90s nostalgia, with shades of Weezer. wool is an inviting, comfortably familiar rock success from loom.
Check out the music video for "a dull swim":
—
This and other tracks featured this month can be streamed on the updating Obscure Sound's 'Best of February 2023' Spotify playlist.
We discovered this release via MusoSoup. The submitter accepted our content-based offer, which included financial compensation for our time writing, editing, and publishing this article.