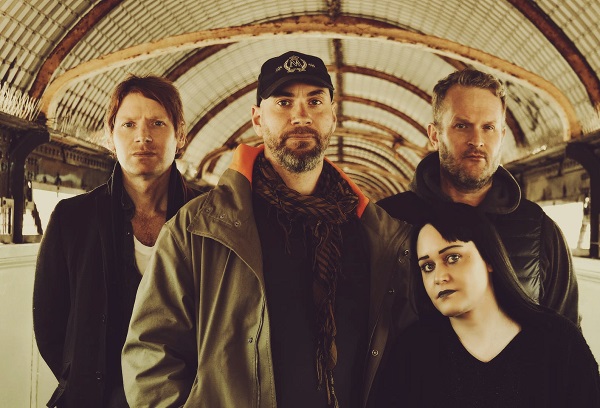 Brighton-based quartet Ocna consume on their bluesy and euphoric single "Because," following up the previous singles "Can't" and "When."
"Because" is a track that's neither here nor there, neither up nor down. It sonically captures the essence of light and dark and pain with ease. The velvety vocals and the sludgy beats intertwine with a shimmering, synthesized slow motion that creates a melodic musical high. "Because" wraps its arms around you with such warmth that one may feel when the morning sun cracks through the leaves of the trees.
The track is somewhat ambiguous with the underlying meaning and focal point, where it does leave the lines blank for interpretation. Textures and layers soak through as would watercolor to canvas, taking us on a fresh and beautiful musical journey.
The four-piece band layer a post-rock aesthetic with an emotion that makes us feel a sense of complete acceptance by slowing the pace down to create a distilling, rippling effect built upon a still lake of calmness.
"Because" is an approachable yet impactful track that calms not only the mind but the soul — and whilst Ocna make us dig deeper into our innermost thoughts and questions, we inevitably revert to the idea that it is all just "Because" — there is nothing more and nothing less.
—
This and other tracks featured this month can be streamed on the updating Obscure Sound's 'Best of February 2023' Spotify playlist.
We discovered this release via MusoSoup. The submitter accepted our content-based offer, which included financial compensation for our time writing, editing, and publishing this article.