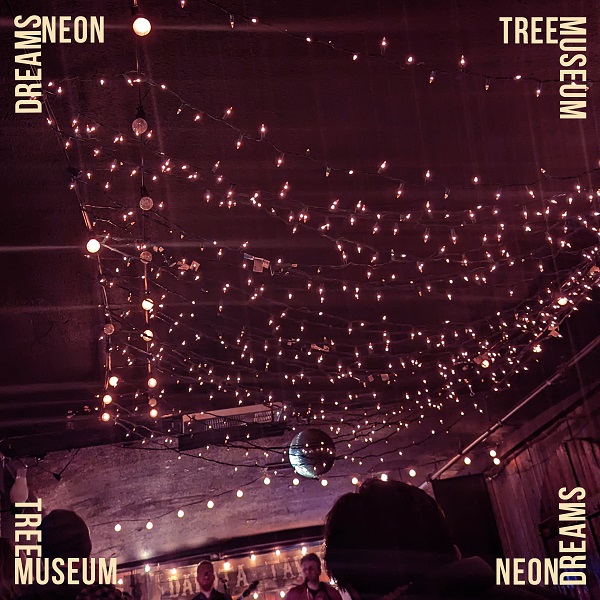 Toronto-based band Tree Museum impress with the mellowly entrancing rocker "Neon Dreams (Fucked Up Friends)," released ahead of their upcoming full-length LP. The initially bleak "I'm giving up on my dreams," opening sequence is complemented by laid-back guitar twangs. A percussive addition adds to the guitar pulses as the vocals provide a retrospective admittance, that some expectations are best to let go. Simultaneously, there's an embrace for individuality and "the slackers/underachievers."
"Lately, I've been dreaming way too hard," the vocals let out during a hazy bridge, where pulsing guitars and wary-sounding vocals drive to the "I'm giving up on my dreams," refrain — followed up with the repeating emphasis of getting along with "all of my friends." The track succeeds in its aim to replicate the feeling of a weight being lifted from one's shoulders, prevailing from chaos and stress with a calm confidence.
Per the band:
"Neon Dreams (Fucked up Friends) is a song celebrating how freeing it can feel to not care about achieving anything and letting go of expectations. We realized how much 'hustle culture' had warped our views of creating art and wanted to say: "I don't give a fuck about 'being' anything. I like myself without justification- flaws and all. I'm happy to identify as an underachiever." The bouncy vibe and floaty atmosphere give a feeling of weight coming off one's shoulders with a calm, confident walk."
—
This and other tracks featured this month can be streamed on the updating Obscure Sound's 'Best of February 2023' Spotify playlist.