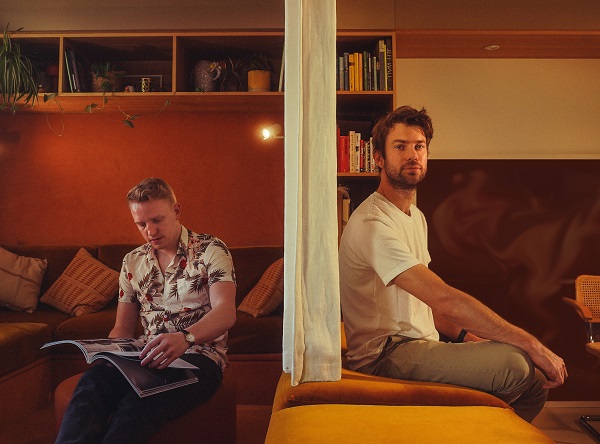 "How in Heaven" evolves with a lush, textural pop pull throughout — exemplary of the quality songwriting from Arliston, a duo from South London comprising vocalist/instrumentalist Jack Ratcliffe and producer/instrumentalist George Hasbury.
The track provides a first look at the duo's upcoming EP, releasing early this upcoming summer. Ratcliffe describes the single as "a classic 'you don't know what you've got until it's gone' song. I guess there's a reason the topic has been covered so many times. It's so easy to take people close to you for granted. It's only when you walk away and get some perspective… and maybe a little rose-tinted pondering, that you can see the full picture."
"Thought I had nothing to lose," Ratcliffe sings morosely prior to a spine-chilling rise, emphasizing "keeping the faith," with a hopeful yet remorseful quality. The solemn vocal tone interweaves beautifully with a wintry guitar tone, playing with subtle elegance amidst the percussive pit-patter.
The contemplative vocal tone in the verses — "while you were barely awake," — contrasts strikingly with the "keeping the faith," uptick in vocal pitch/emotion. "How in Heaven" is a movingly atmospheric stirrer, culminating in a gorgeously atmospheric synth-fronted conclusion.
—
This and other tracks featured this month can be streamed on the updating Obscure Sound's 'Best of March 2023' Spotify playlist.
We discovered this release via MusoSoup. The submitter accepted our content-based offer, which included financial compensation for our time writing, editing, and publishing this article.