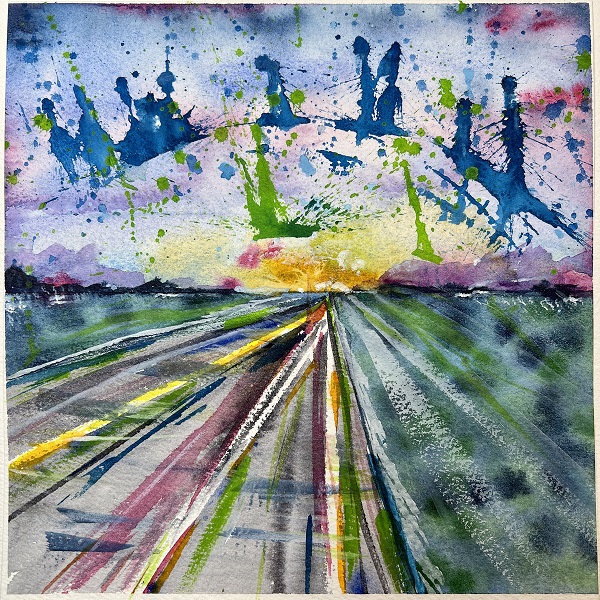 Rousing in its variety from powerful rock to frolicking psych-friendly contemplation, "Vanish" is the debuting single from Atlanta-based project Blueburst. Themes of hope and failing to "lose another day," firmly resonate in the second half, propelled by soaring guitar work and a grandiose-feeling production with '90s alt-rock nostalgia. Following a first-half build capped off by hypnotic guitar prancing, "Vanish" excels into a gripping rock culmination.
Blueburst is led by guitarist/vocalist Craig Douglas Miller, whose '90s band The Reach drew major label interest, though didn't find major success. A 20+-year period of "musical hibernation" ensued for Miller thereafter, with writer's block and clinical depression playing roles in the break. Connecting with storied guitarist Marty Willson-Piper (The Church, Noctorum, All About Eve) inspired Miller to begin crafting music again, with the duo going on to form the project Blueburst.
Themes on Blueburst's upcoming debut album, Vanish, and its title track alike focus on a reinvigorated outlook on life following tumult. "Turning 50 has shocked me out of 'mid-life crisis' mode, and started me in a new 'Grab life by the balls while you still can' mode," Miller explains. "Many of the songs touch on that theme… making a difference while you can."
—
This and other tracks featured this month can be streamed on the updating Obscure Sound's 'Best of March 2023' Spotify playlist.