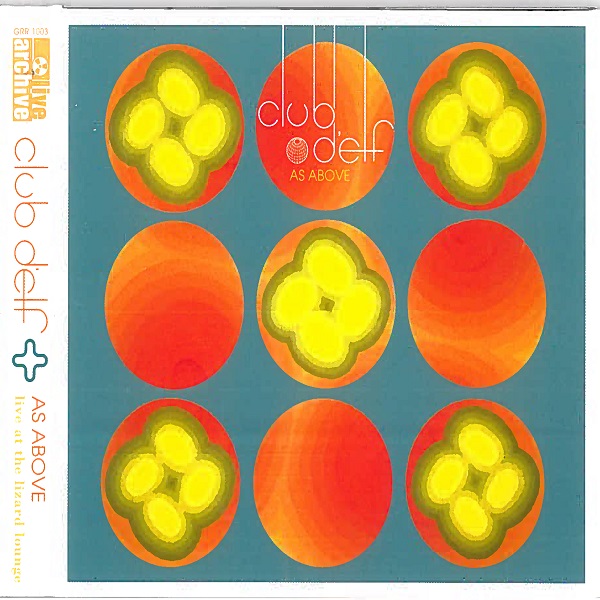 On the digital re-release of their 2000 debut album As Above, Boston-based collective Club d'Elf showcase the diverse sound that has enamored listeners for the past 25 years. Pursuits within rock, jazz, electronica, dub, and beyond are integrated with seamlessly melodic precision — nestled in vibrant, capricious song structures that expand with fervent creativity.
The album is adept at crafting lively, alive-feeling soundscapes. Particularly intoxicating is "In a Perfect World," which resembles a late-night festival atmosphere with the smooth brass and playful percussion. "Actual Smiles" succeeds in its patiently unfolding sprawl, with mellow bass and seductive brass intertwining with understated guitar lines. Doses of smooth-flowing brass, particularly after the second a minute, routinely send chills.
On the more energetic side, the grimy electric guitar on "Meet the Monster Tonight" consumes amidst a gargling effect that exudes ominous intent. A concluding, jazzier inclination plays with subdued charm, further emphasizing the act's eclectic tonal reaches. Even more vibrant, the 10-minute epic title track features an exciting array of tender guitar solos, spacey synths, and brisk rhythms. As Above is a ceaselessly stimulating listening experience from Club d'Elf.
The release consists of live recordings over six performances in 1999/2000 at Cambridge's The Lizard Lounge.
—
"In a Perfect World" and other tracks featured this month can be streamed on the updating Obscure Sound's 'Best of March 2023' Spotify playlist.
We discovered this release via MusoSoup. The submitter accepted our content-based offer, which included financial compensation for our time writing, editing, and publishing this article.