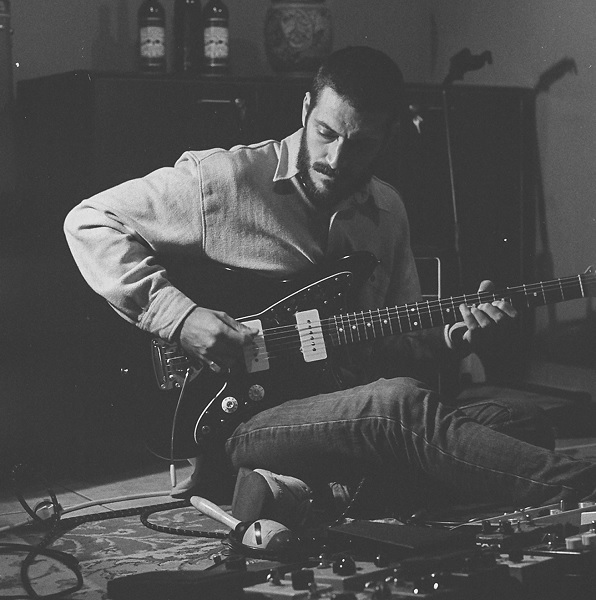 The hypnotic, soaring "Day Dreaming" is a new single from Hiza Guruma, a band formed in 2021 by George Sapountzis in Athens, Greece. Aspiring successfully to conjure late '80s and early '90s nostalgia, particularly in the neo-psychedelic and dream-pop veins, the project stirs with "Day Dreaming." The dazed vocals and trickling guitar twangs converge for a lushly engrossing sound, resembling a more laid-back version of The Stone Roses.
"Beam of light came to warm me," the vocals let out initially, following an atmospheric introduction of ruminating guitar twangs and laid-back percussive hints. References to feelings of entrancement and "gazing idly" fittingly echo that hypnotic sound conveyed, growing with subtlety in both the ascending vocals and bristling tonal involvement, climactically enthralling around the mid-point. "Day Dreaming" is an immersing, psychedelic success from Hiza Guruma.
Look for the project's self-titled debut EP to release on March 17th via Thinkbabymusic Collective.
—
This and other tracks featured this month can be streamed on the updating Obscure Sound's 'Best of March 2023' Spotify playlist.
We discovered this release via MusoSoup. The submitter accepted our content-based offer, which included financial compensation for our time writing, editing, and publishing this article.