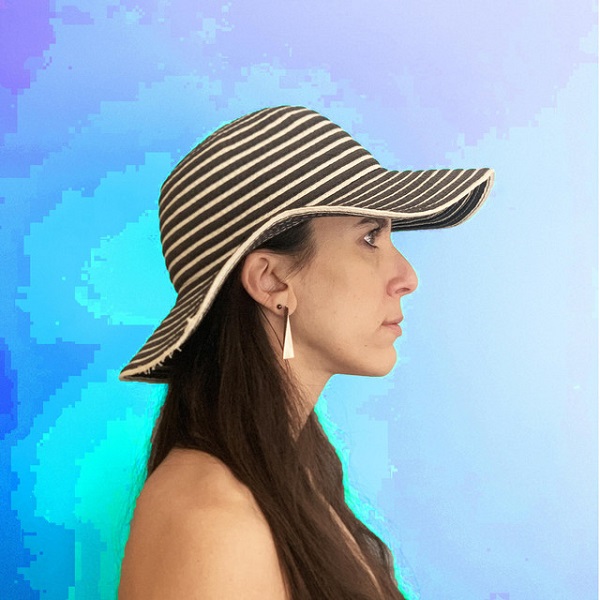 Coming off a strong 2022 that concluded with the enamoring album Echolocation, New York-based artist Janna Pelle continues that momentum with the single "Janne," serving as Pelle's take on Lady Gaga's track "Joanne." "Janne" struts a sound with heavier synths and impassioned percussion, compared to the acoustic-minded original.
Melancholic synth tones and a fitting vocal tone crafts a haunting inducement, remarking "heaven's not ready for you." The heart-aching sentimentality of Gaga's original — inspired by the her late aunt — is captured in both the synth-fronted tones and "where do you think you're going?" emotive resonance. Percussive additions and synth-forward expanses adorn the impassioned vocal work from Pelle, who stands out once again with her captivating vocals and knack for atmospheric production.
"I decided to go dark with it, because the chorus of this song — 'Girl, where do you think you're going?' — was something I would find myself singing in my head when I was at my lowest points… kind of not wanting to continue life," Pelle explains. "Even though the Gaga song is also about death (the death of Joanne, her father's sister), I'm kind of talking to myself in my version, I am Joanne, where in Lady Gaga's version, she's talking to Joanne."
Pelle released another cover earlier this year, in January, of the Tame Impala song "The Boat I Row." Both the Tame Impala and Lady Gaga covers represent sort of b-sides from these popular artists, though for Pelle "they are songs that really touched me and made me feel more seen than any of their 'hits' did."
Also known for a popular podcast, Pelle's "Fame Impala" moniker derives from her love of both Tame Impala and Lady Gaga. Check out the podcast and its variety of talented guests here.
—
This and other tracks featured this month can be streamed on the updating Obscure Sound's 'Best of March 2023' Spotify playlist.