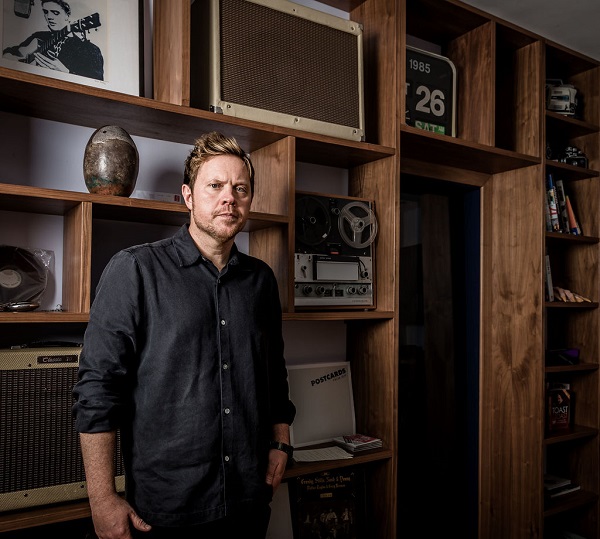 The second single from Joss Worthington, "Sabre Tooth" continues to showcase the artist's atmospheric pop strengths, following up debut single "Fireflies." "Sabre Tooth" shows its dynamic tonal pull in the first minute, compelling initially with its lingering guitar tones and sprinkling of keys, and shifting thereafter into a suave vocal and guitar-laden sequence reminding of Beck's hazier delights.
"I take my pills, just like yesterday," Worthington lets out as a shimmering lingering adds a chilling effect, with the "wide awake," refrain joined by glistening piano for a melodically resonating impact. The vintage-pop pulsations enamor in the following bridge, driving with captivation into the "take my pills," lead-in. "Sabre Tooth" navigates with an easy-going, hooky charm and naturally evolving song structure — concluded by an impassioned vocal spell that transforms into a fun guitar/synth interplay.
Worthington elaborates on the track:
"Making Sabre Tooth was a wild journey for me both creatively and psychologically. I was trying to understand and express a manic state that I'd found myself in some years back in the vain hope of reaching some kind of spiritual catharsis. In that crisis I briefly experienced a sharper sense of reality that was both electrifying and terrifying."

"Despite some of the heavier lyrical themes 'Sabre Tooth' was mostly a joy to make. Especially as it allowed me to take a trip through some sonic territories I'd not previously explored. I was really inspired by the documentary 'The Potential Of Noise' on legendary producer Conny Plank as well as going back to listening to the big grunge records of my youth. The fun part of making records for me is trying to synthesise far flung elements from disparate sources in subtle ways."
—
This and other tracks featured this month can be streamed on the updating Obscure Sound's 'Best of March 2023' Spotify playlist.
We discovered this release via MusoSoup. The submitter accepted our content-based offer, which included financial compensation for our time writing, editing, and publishing this article.