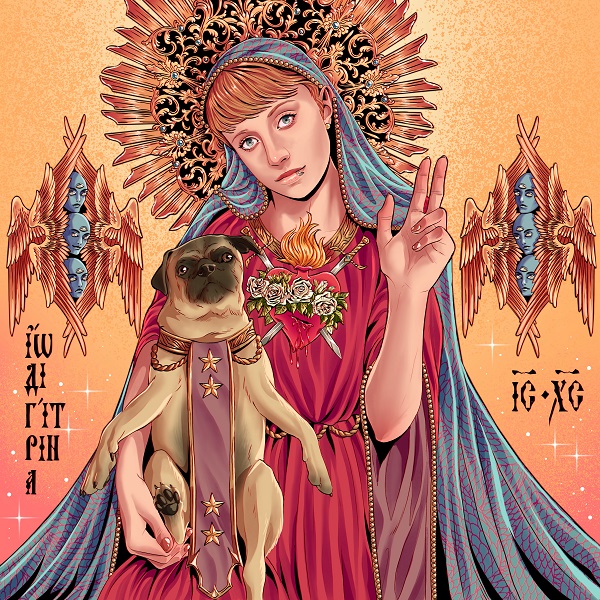 An impassioned debut EP from Brighton-based Mishkin Fitzgerald & The Chemical Perils, Grace's Cradle emits a touching sound — propelled frequently by ardent vocal performances, weeping string sections, and a standout versatility. Klezmer folk, dark rock, punk, and country inspirations appear throughout the release, led by the talents of multi-instrumentalist and vocalist Mishkin Fitzgerald (from the acclaimed band Birdeatsbaby).
Stirring strings and woodwinds craft a cinematic-like pull on the introductory "Pink Elephants," recalling vintage film scores with the orchestral pushes and climactic percussion. "Look out!" Fitzgerald clamors, warning of the "pink elephants on parade." The playful brass and reflective percussion resemble a marching parade, fitting the lyricism and party-like, multi-vocal atmosphere. "Pink Elephants" kicks the album in motion with lively charisma.
Grace's Cradle enamors with stylish flair throughout, often delving into a brisk sound on efforts like the Klezmer-feeling "Legs Broken," while also succeeding with more contemplative balladry. One such case is "I Only Get What You Give Me," where soaring dual-vocal passion, heart-tugging strings, and folk-minded acoustics converge with a burning passion. The piano-forward folk-pop styling of "Losing Susan" also enthralls, with a ghostly backing vocal presence sending chills amidst the frolicking piano line and riveting lead. Grace's Cradle is a resonating, stylistic triumph from Mishkin Fitzgerald & The Chemical Perils.
Fitzgerald elaborates further on the release's background:
"Grace's Cradle is the moment just before a fall, it's a brief sense of being held. I feel like I've had a lot of upheavals in my life, especially spiritually and emotionally, and music is how I process that.

I came from a very Christian background and walked away from it quite dramatically. This album is about discovering who you are after stepping away from your roots, and your security. It's about embracing all of life's challenges, the loss, the love, the funny bits, and the bitter-sweet moments.

Essentially, It's my journey of discovering who I am. I also wanted to express my less serious side through this album too so there's also a bit of fun."
—
"Losing Susan" and other tracks featured this month can be streamed on the updating Obscure Sound's 'Best of March 2023' Spotify playlist.
We discovered this release via MusoSoup. The submitter accepted our content-based offer, which included financial compensation for our time writing, editing, and publishing this article.