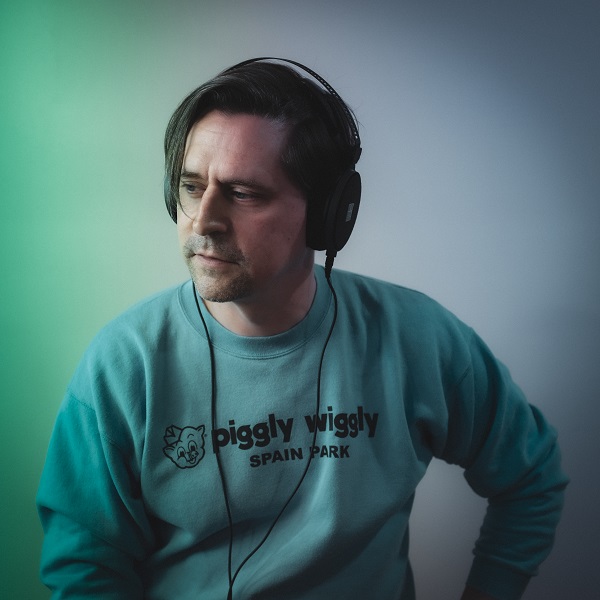 A single from the upcoming album Electrotherapy, "Get It Wrong" is a stirringly spacious electro-pop single from Noel Johnson (NDJ). The Birmingham, Alabama-based artist crafts a sound that deftly balances suaveness and emotion. "If I'm gonna get it wrong," repeats and shifts into a "gonna be alone," twist, amidst a lush synth pad backing and sharp-cutting electronic percussion. A buzzing synth-laden eminence appears sporadically, adding a sense of momentum.
"Playing it hard, breaking your heart," the vocals emerge during a softer repose, evoking a sort of sophisti-pop yearning bolstered by playfully spacey synth shimmers into the subsequent title-touting refrain. I'm reminded of a cross between The Pet Shop Boys' synth-pop sophistication and Twin Shadow's post-punk edge. "Get It Wrong" is a resonating, atmospheric synth-pop delight with hypnotic endurance.
The artist elaborates on the track:
"'Get It Wrong' is a sweet and melancholy reflection on the meaning of real relationships and family in the face of struggle and self-doubt. It's the first song I've ever created entirely with synthesizer and drum machine. The gentle, rhythmic vocal floats on top of the musical dreamscape, presenting an abstract lyrical vision of the precious refuge of companionship. Even more meaningful in times of confusion."
—
This and other tracks featured this month can be streamed on the updating Obscure Sound's 'Best of March 2023' Spotify playlist.
This release was discovered via MusoSoup. The submitter accepted our content-based offer, which included financial compensation for our time writing, editing, and publishing this article.