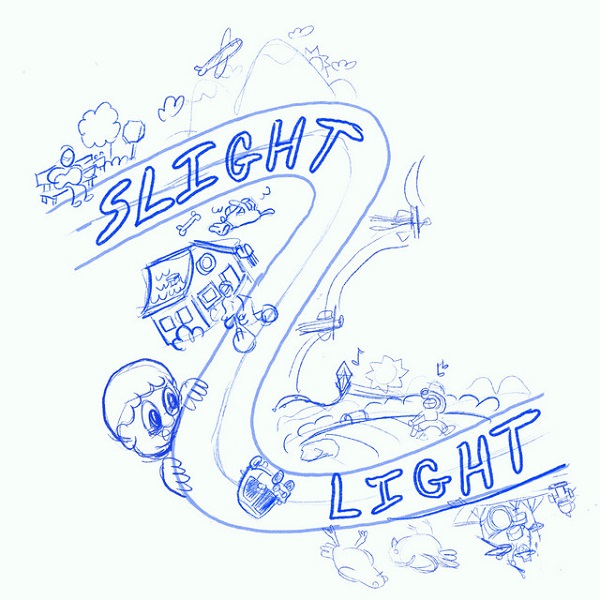 A new EP from Slight Light, Tunnel Vision impresses with a melodic rock sound that consumes in its stellar songwriting and catching mix of guitars, synths, and rhythms. "At the Door" proves especially gripping.
A particular standout is "At the Door," touting a haunting dual-vocal layering amidst the band's engrossing interplay of guitars and synths. The debonair guitar tones and colorful synth pulses combine with haunting vocals for a climactic verses, with the ensuing chorus wholly resonating: "And although there's someone I'm supposed to be, I just can't give you all of me."
Also impressing, the EP's title track struts a hypnotic glow to kick things off. Playful guitar strums and amiable wordless vocals craft a soaring soundscape, with a suavely impactful mid-point where the steady bass and sporadic guitar twangs converge beautifully. Elsewhere, "You Might" intertwines twinkling keys with gentle guitar work, with variations of the "you might be my," refrain compelling with a resonating quality, with shades of R.E.M. in the vocal presence and guitar tones.
The catchy "Get Unstuck" also excels in the guitar/synth synergy, particularly prominent with spacey synth washes following the contemplative verses. "I been kinda stuck here playing through the same old games again," the vocals let out there, driving into this delightfully melodic synth work. Tunnel Vision confidently shows Slight Light as a rising act worth following.
—
"At the Door" and other tracks featured this month can be streamed on the updating Obscure Sound's 'Best of March 2023' Spotify playlist.