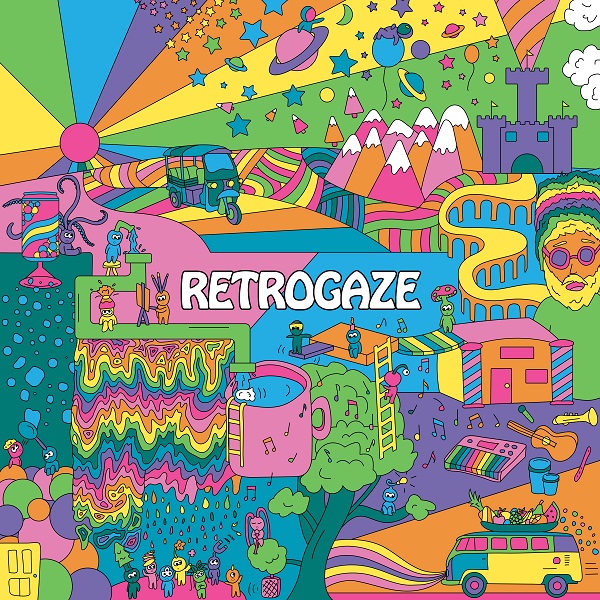 A delectable pop single from SODAPOP, "Tastes Like Summer" transports listeners to a summertime romance and ocean water glistening in the sunlight. Initial lyrical yearning to stay here forever — "here" being watching the sea with one's love — finds apt accompaniment in the mellow, aquatic-minded keys. A charismatic vocal uptick is joined by funk-tinged guitar tones and playful percussion; this chorus dazzles with replay-inducing appeal, alongside engaging lyrics with both personal introspection and allusions to the film 500 Days of Summer.
SODAPOP elaborates on the track:
"I guess I liked the concept of 'tastes like summer' and some of the melodies I had, I just couldn't quite shape it to be how it was in my head. Eventually it started to click when I embraced the idea of blending two of my favorite genres – dreamy bedroom pop and upbeat happy funk. Bigger picture for me, this song was kind of a breakthrough in that respect. I spend so much time thinking about finding 'my sound' as an artist. When I'm not making music I'm usually thinking about that. Anyway with this song I discovered 'dream funk', a tentative name I thought of for this sound/genre, and I'm super excited to dive deeper into that sonic world."

"The lyrics allude to the film "500 Days of Summer", as I went through a similar experience to the movie's protagonist. There's a line in the movie that I especially resonated with "Just cause some cute girl likes the same bizarro crap you do, that doesn't make her your soulmate". That's basically the thesis of my song, and I paraphrase that line in particular in the second verse. It's sort of present me talking to past me. After all, the EP is called 'Retrogaze'. It's a word I made up based retrograde and gazing into the past, and it's a common theme across all the songs on the EP."
"Tastes Like Summer" comes via the newly released Retrogaze: Chapter 3:
—
This and other tracks featured this month can be streamed on the updating Obscure Sound's 'Best of March 2023' Spotify playlist.
The track is also featured in the genre-based, best-of Spotify compilation Emerging Indie Pop.