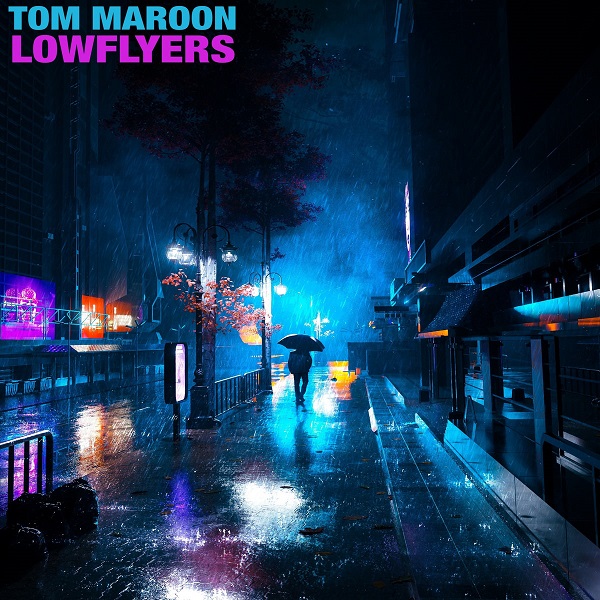 Pittsburgh-based artist Tom Maroon stirs with an expressive rock sound on his new album Lowflyers, his first release on Mint 400 Records. Expanding from his earlier lo-fi leanings, the album embraces shifting structural vibrancy and ardent production — meshing rock, power pop, and glam.
"Minnesota" is exemplary of Maroon's dynamic songwriting, expanding from jangly contemplation into a rousing rise upon the "I just need to go to Minnesota," vocal. The peppier bass and shimmering guitars in the subsequent section — "the sky's a splash of tangerine," — makes for a compelling sequence, along with the power-pop pulses thereafter. A twangy guitar emphasis complements well here, into the lusher jangles of the conclusion.
"Right You Are" is another showcase in consuming structural evolution. "These ghosts, they have no tact," Maroon's serene vocals let out, enamoring alongside guitars in a sophisti-pop tonal vein. "They're gonna keep me company today," shines into a vibrant hook, with an accessible power-pop tint apparent in the vocal punch.
The album impresses with its knack for diverse structures and culminating hooks, from the twinkling post-rock feelings of "Freezing Cold" to the diversely melodic "Minnesota." I'm looking forward to what's next from Tom Maroon, for sure.
—
"Minnesota" and other tracks featured this month can be streamed on the updating Obscure Sound's 'Best of March 2023' Spotify playlist.
We discovered this release via MusoSoup. The submitter accepted our content-based offer, which included financial compensation for our time writing, editing, and publishing this article.