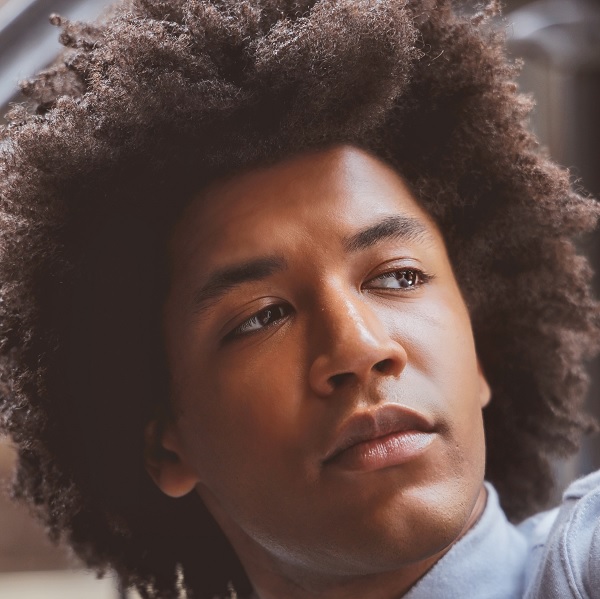 Developing from twinkling pop-forward contemplation into a buzzing, darkly invigorating spell, "Apply online" is a new single from Brooklyn-based artist yrry, via their upcoming album Sath (also released with a cassette teaser on Brooklyn cassette label Here Free Press). The project of Mikhail Graham, yrry shows ample promise with this standout track, touting an evolving melodic vigor that culminates in a stirring finale.
The initial harp-like elegance portrays a more fantasy-like setting, complemented by lyrics that embrace in queerness and weirdness amidst a passionate range of vocal intensity and synth involvement. "The few friends I have always make me upset," the vocals admit, with sputter-y synth buzzing aligning with heightened ardency and into a thumping percussive force. From the two-minute mark onwards the track assumes a particularly spirited grip, emitting a creative electro-pop charisma that fully satisfies.
Graham elaborates further on the track:
"It's based on my experience navigating our increasingly online-first world. I think it could be interesting to you if you align with music that is genuinely emotion-forward and features unique compositional experimentation."

"I spend a lot of time with all of the music I make to give each song its own world. My recordings are a therapeutic practice that begins by putting fingers to keys and strings. It then goes through a network of eq's and compressors, not looking for the highest quality sound but rather the most evocative of a feeling. Then finishes not with a conclusion but with a new question raised."
Cover Photo Credit: @cheesedamnit
—
This and other tracks featured this month can be streamed on the updating Obscure Sound's 'Best of March 2023' Spotify playlist.
We discovered this release via MusoSoup. The submitter accepted our content-based offer, which included financial compensation for our time writing, editing, and publishing this article.