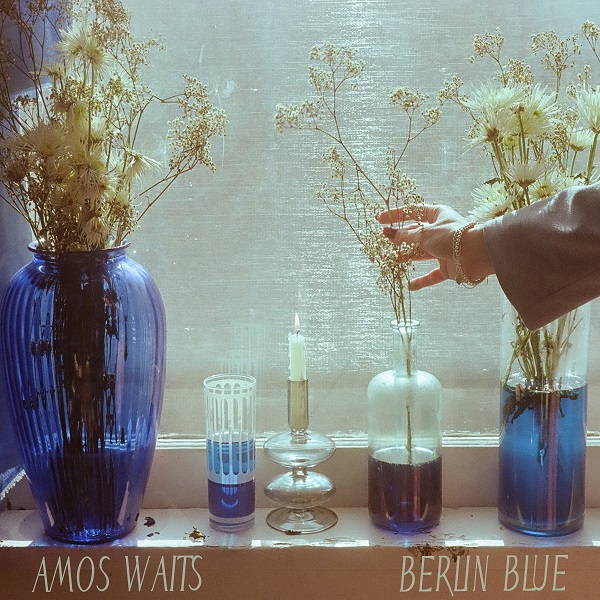 Toronto-based act Amos Waits craft music they aptly describe as "dystopian lounge music," which on their third song "Berlin Blue" enamors with a lushly meditative dream-pop engrossment.
"Come over and I'll make you smile," the lush vocals tempt, with the ensuing "only took a second," bridge dazzling with its dreamy guitar twangs and gentle keys — aesthetically reminding of a cross between Sally Shapiro and TOPS. "Berlin Blue" stirs with its intoxicating, atmospheric soundscape and fittingly spell-inducing vocals.
Amos Waits elaborates on the track:
"Berlin Blue is defined as an antidote for heavy metal poisoning and a beautiful historic colour pigment, we reimagined this meaning as a remedy for modern day gaslighting in our new single. It's an honest take on the torment of living in your head and the feeling at the start of a new connection, when you are receiving mixed signals and wondering what is real and what is one-sided. We wrote, performed, recorded and produced the song in our home studio. We then worked with Josh Korody to mix and do additional recording in Candle Studios."
—
This and other tracks featured this month can be streamed on the updating Obscure Sound's 'Best of April 2023' Spotify playlist.
The track is also featured in the genre-based, best-of Spotify compilation Emerging Dream-Pop.