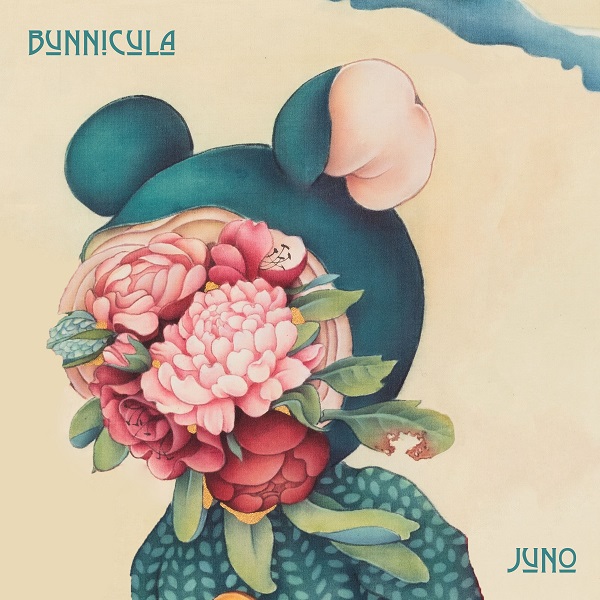 Playing with a lushly intoxicating entrancement, "Juno" is a track from Bunnicula that engrosses with its free-flowing brass adornments and reassuring vocal mellowness. "I wanna be your friend, but I cannot trust your hunch," the vocals admit prior to a spine-chilling rise, moving subtly with a heightened pitch and added background effervescence.
More prominent, soaring brass components slither in past the two-minute mark, with the lounge-friendly jazz component adding richly to the already-riveting soundscape. "Juno" is a lovely production from Bunnicula and a collection of very talented collaborators. The project comprises Ian Turner, Eyal Hai, Arnan Raz and Daniel Meron — based all around, in Los Angeles, Tel-Aviv, and Brooklyn.
Bunnicula expands upon the track's inspirations, players, and creative process:
"Juno is a song about someone who distrusts the world, and from that place of fear they aren't able to see the love that is right in front of them. The song is an attempt to ground them in the love that is here, if they can just learn to trust. It was initially inspired by a foster dog who had been abused, but then we found parallels in other friendships.

The song, like the rest of the album, was written in collaboration by each musician recording a track, and sending it off to the next band member to add their idea. The first notes you hear are of the reversed guitar that takes you to a dreamy atmosphere. Eyal heard Ian's soothing guitars and wrote a calming song for his dog Juno. Later on Daniel added a lush Jazzy piano, and Arnan added his haunting Tenor Sax echoing the vocals at the chorus."
—
This and other tracks featured this month can be streamed on the updating Obscure Sound's 'Best of April 2023' Spotify playlist.