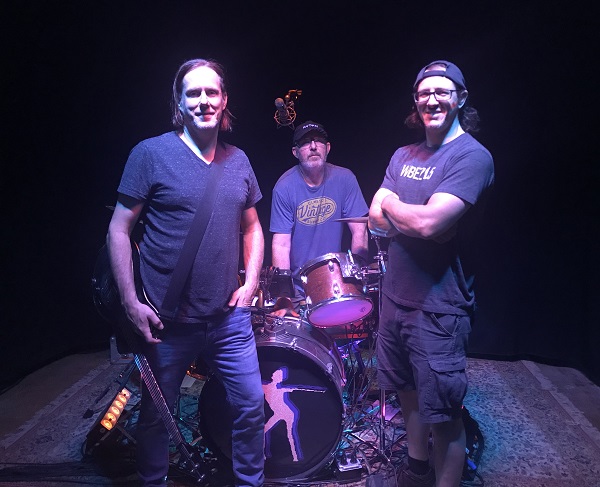 Canning is a rock trio from Chicago, Illinois. Known for their intense live performances, Canning plays a Zeppelin/Cream/Allman Brothers-influenced blues rock with touches of psychedelia thrown in to mix up the variables of customary classic rock adulation.
Led by guitarist/vocalist Ricky Canning, the band's sound is reminiscent of the brilliant and undervalued New York stoner rock greats Masters of Reality. By extension then, one can draw parallels to Queens of the Stone Age and Brant Bjork, particularly with Canning's newly released "Shortline" single.
Canning comes off as less long-faced than any of the above, however, choosing a supplementary focus on the jovial dimensions of rock and roll in line with progressive psych greats like Frank Zappa and Syd Barrett.
Canning has not released a full-length album since 2017's Astatic, but they've put out five singles (including "Shortline") since 2020, so it would be a treat to hear a new Canning LP in the coming months. According to the band's website, Canning is "not setting any extensive goals or resolutions" other than to remain a consistent and passionate live act where a "true connection can be made" between the performers and the listeners. "We deem to explore our music," they say, "and portray a song in its rightful place."
—
This and other tracks featured this month can be streamed on the updating Obscure Sound's 'Best of April 2023' Spotify playlist.