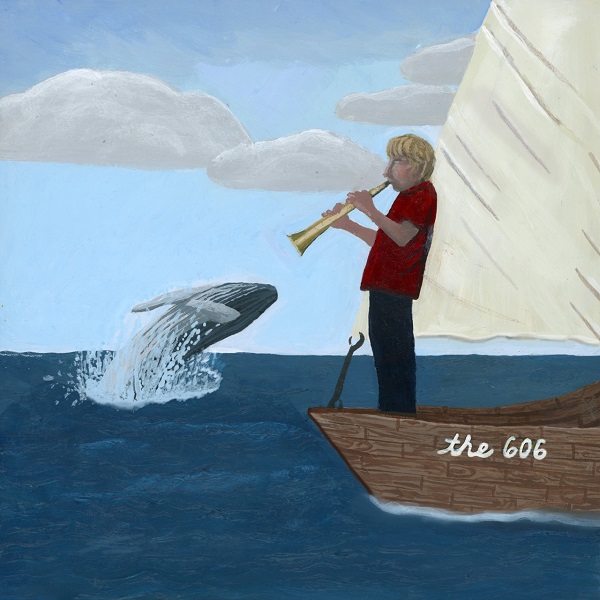 "Nantucket Lullaby" is a serenely enchanting track from Jessie Allen Cooper. Gentle percussion and late-night saxophones exude a comforting soundscape, with mellow key-laden insertions glistening throughout. The track is a newly remastered B-side from Cooper's classic 1987 album Soft Wave, though new listeners could easily place this amongst today's cuts if guessing, considering the revival amongst playlists and channels that embrace a sophisti-pop, new-age ambient lushness.
The shift from aquatic mammal sounds to a lonesome-sounding saxophone plays chillingly to open, showing the Washington-based artist as a master craftsman in atmosphere and structural evolution. A calming sound emanates throughout, with the intertwining of twinkling keys, solemn brass, and sonar-like cries making for a uniquely impactful production. Listeners should use this standout effort as an opportunity to check out the rest of Cooper's discography.
Cooper elaborates on how the track came to be:
"'Nantucket Lullaby' was created from a melody I wrote, then Rick [Krizman] created a soundscape to go with my melody. In those days there wasn't a lot of editing and the saxophone was generally recorded in one or two takes. The music we wrote together had a visual sense about it and we called it The Movie…

Coming from the greater Seattle Washington area I grew up in a land surrounded by trees and lots of water. I believe because of growing up in the northwest, I've always had a deep concern for the Mammals of the seas and oceans they live in. Rick was from the mid-west but he had spent time observing whales in their natural environment."
—
This and other tracks featured this month can be streamed on the updating Obscure Sound's 'Best of April 2023' Spotify playlist.
We discovered this release via MusoSoup. The submitter accepted our content-based offer, which included financial compensation for our time writing, editing, and publishing this article.