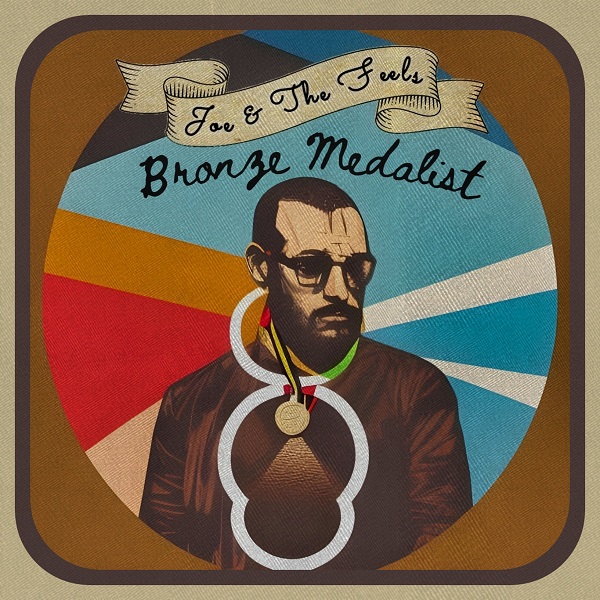 A timeless rock sound, heavy on brassy energy and hooky vocal rises, comes via Joe & The Feels. Their sophomore album Bronze Medalist emits a striking, nostalgic energy throughout — marking a surefire accomplishment from the Little Rock, Arkansas-based band.
"Mass Hysteria" is exemplary of the band's range. Tender brass and subdued vocals cast a more late-night allure, bolstered by twangy guitar punches. "It's a mass hysteria," the vocals let out amidst smooth brass and twinkling keys, conjuring a sound fondly reminiscent of Southside Johnny & The Asbury Jukes. The verses continue on with magnetic qualities, as the guitars and underlying organ drive into another satiating hook.
"How does it feel when you're alone, and it's real?" the devastating chorus exudes on "Haphazardly," a hooky and heartfelt effort that reminds of Matthew Sweet's power-pop smarts. The track provides a striking impression in its central hook and alluring bridge, with a final build that captivates, with shades of Weezer's "Only in Dreams" in the twinkling guitar ascent. "Haphazardly" simultaneously feels familiarly inviting and enjoyably unpredictable.
Bronze Medalist is chock full of quality rock songwriting, often feeling without a particular time or place — in the best way possible. "I Don't Want to be Here Anymore" speaks to that universal sense of wanting to move on, with a spirited title-touting central hook that bleeds an '80s/'90s college-rock charm. From these standout rock-forward efforts to the stylish brass-pumping gems like "Hollywood Summer Nights" and "Mass Hysteria," Bronze Medalist presents a stirring and expansive sound.
—
"Haphazardly" and other tracks featured this month can be streamed on the updating Obscure Sound's 'Best of April 2023' Spotify playlist.