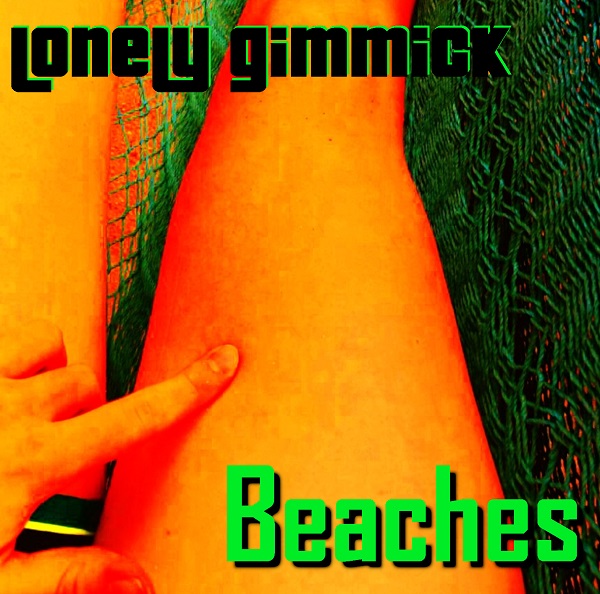 Societal commentary and Afro-pop inspiration converge on the enjoyable single "Beaches," courtesy of Lonely Gimmick, an anonymous artist who goes under the alter-ego Max Pow.
Pulsing synths and sporadic guitar glistening craft an enticing build-up, with spacey synth reflections guiding into the opening lyrics: "I can see beaches, scrolling with my thumbs, through miles of smiles and pictures of suns, there's really not much, not much to repeat, with all these modern day techniques." Swift guitar work follows, with the peppy bass backing gliding into twinkling keys and fleeting guitars prior to the next series of verses.
Further impressing are the lyrics, increasingly poignant in observations on how social media can lead to feelings of inadequacy by prompting a comparison-based perception of others. The analysis of social media as a "catch 22 of our times" — with its many pros and cons — remains relevant with its musings on existential dread and society's increasing reliance on small screens.
The two-minute mark unveils a stirring stylistic twist, with the Afro-pop percussive hints and rhythmic inclinations pairing with lush vocals for a sound akin to Vampire Weekend and Paul Simon. "Beaches" enamors both in its rhythm-fronted verses and sunshine-friendly guitar embraces, with the vocals' suaveness compelling additionally throughout.
The track's two feature guests stand out with their talents. Drummer and producer Richie Stevens (Boy George/Culture Club, Smudge All Stars, SpaceMonkeyz, etc) engrosses with a dynamic rhythm section, while Marcus Engwall's haunting choral tones adds chillingly in the background.
Check out the music video for "Beaches":
—
This and other tracks featured this month can be streamed on the updating Obscure Sound's 'Best of April 2023' Spotify playlist.
We discovered this release via MusoSoup. The submitter accepted our content-based offer, which included financial compensation for our time writing, editing, and publishing this article.