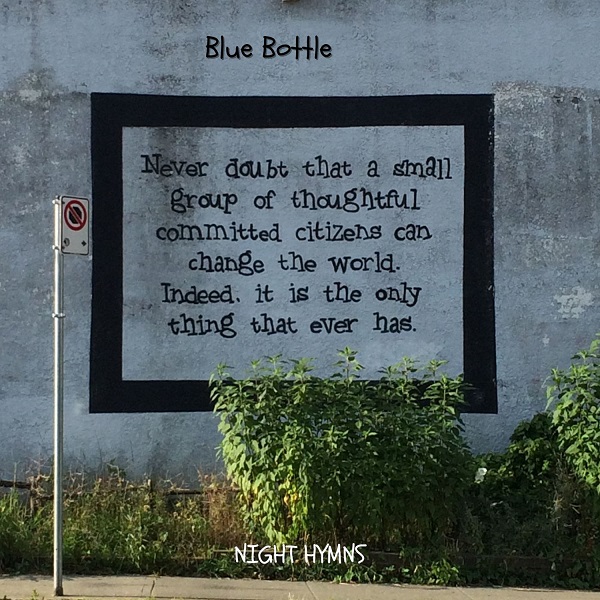 Showing a confident and twangy rock sound, "Blue Bottle" is the latest single from Vancouver-based artist Night Hymns, the project of the singer/songwriter Wei. Initial lyrics warn of slowing the pace "before the sun sets over the town," conjuring a sense of an excitable night ahead with appearances from members of "the midnight crew." A hint of classic rock, in rockabilly form, is evident in the guitar tones and "think I love you," switch-up, charming with a timeless and hooky feel.
The project's no-frills rock 'n' roll sound meshes with a dynamic, emotive pull for a memorable listen. The "I am feeling blue," sequence shows an emotive sincerity, gearing into the suave verses thereafter with cohesive engrossment — showing shades of Camera Obscura's twangy pop allure.
Wei elaborates on the track's theme and inspirations:
"I am trying to paint my impression of San Francisco with music and words. But the joke is that I am actually writing about living like a happy fly. I got the idea in a café called "Blue Bottle" on a trip to San Francisco. The name just tickled me because it reminded me of a fat fly, probably because the café was not located in the tidiest corner of the city."
—
This and other tracks featured this month can be streamed on the updating Obscure Sound's 'Best of April 2023' Spotify playlist.