Anker Innovations recently provided Obscure Sound with two headphones, which we have used over the past couple weeks in listening to music and working out. Our thoughts:
Liberty 4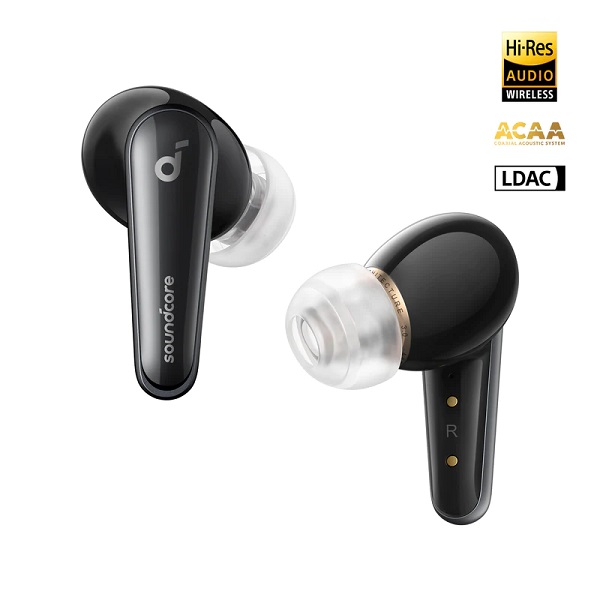 The Liberty 4 are wireless earbuds with 360° immersive spatial audio, allowing for both music and movie modes. They feature CloudComfort™ ear tips, which are dynamic in their usability depending on your ear size. HearID personalized active noise cancelling is another great feature, particularly for those who travel often or rely on music/audiobooks to fall asleep.
The unboxing was fun and quick. A sleek case holds the headphones, with blinking LED lights enamoring upon opening. The design is sharp and small, relative to some other wireless earbuds; the bud goes into the canal and fits comfortably. The case also charges up via USB-C, and also accommodates wireless charging pads.
As with any earbud headphones, it's important to use the right ear tips for your ear sizes. When that's considered, the active noise cancellation works great; you essentially feel as if you're in an isolated chamber or underwater. You can use the HearID ANC test within the Anker app, to help boost certain areas of sound to fit your preferences, without messing around with the EQ. Overall, I was impressed with the versatility in adjusting the noise cancellation strengths, without tinkering with EQ settings.
Another useful function is the ability to map the "Single Press" squeeze on the headphones. You can add or decrease volume, play/pause, next/previous, and more – customizing single press, double press, and beyond in responding to your squeezing on the specified size.
The heart rate monitor function is also interesting. The app guides you through relevant data, like weight and birthdate, and then enables a variety of uses — from stress direction to workout tracking. I personally didn't use it much, though tried it on a run and found no problems.
Stellar audio quality combines with features such as solid noise-cancellation, heart rate monitoring, and comfortable earbuds to result in headphones that I recommend.
Check out the Liberty 4 here, and use the code ObscureSound for a $20 discount.
Space Q45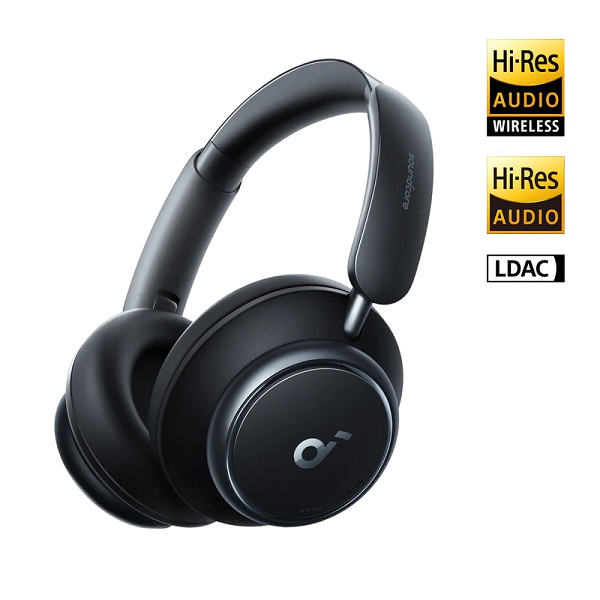 Moving onto the wireless over-the-ears headphones, the Space Q45 is an effective and long-lasting option for those seeking noise cancelling headphones with comfort and customization.
My first impression was how truly noise-cancelling these headphones are. Even without any sound on, it's difficult to hear anything but quiet when these headphones are over your ears. And when audio is playing, forget about it; you'll be quite unlikely to hear anything beyond. The ultra-effective noise cancellation combines with 50-hour playtime to result in a headphones option that will appeal to those travelling frequently.
Although the music playback quality initially sounded a bit muffled out of the box, I quickly find the optimal settings for my preferences within the Anker soundcore app, one that elevated the bass and general volume from the initially muted sounds. Fortunately, the app is extremely easy to use, and very effective. I was quickly playing with a variety of presets, and had no issue finding the one that suited my bass-heavy preferences the best.
I enjoyed how the Anker Space Q45 simultaneously offers effective noise-cancellation while also touting high-quality audio, for those who are just seeking to play music. Whether you're travelling on a business trip, and in need of shutting out the noise in an airport, or simply leisuring at home while listening to your favorite album, the Space Q45 seems fully capable of getting the job done.
Purchase the Space Q45 here, and use the code Blogmike20off for a $20 discount.