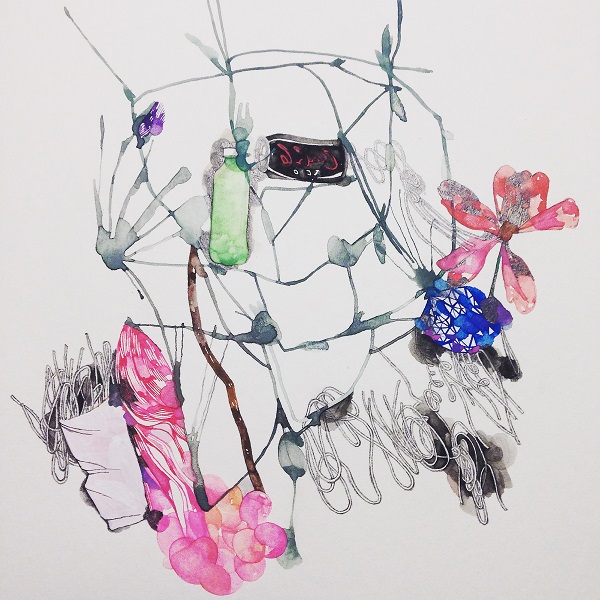 The first new track in a decade from Los Angeles-based artist The Creepy Crawlies, "Frozen Lake" exudes a playful rock sounds with airily melodic qualities reminiscent of Vampire Weekend. "You don't have to leave a light on," the vocals let out amidst playful guitar twangs and clap-laden percussion, driving with resonance into the brisk "I could have the wind at my back and find a way to catch the slack," rise.
Various production effects, like the initial crowd-like enthusiasm and peppy percussive elements, enjoyably complement the melodic and accessible pop/rock approach. "I don't wanna be the one who tries but never gets it right," and other lyrics play with relatable engagement, with the blaring guitar additions rounding the three-minute mark adding further ardency into the conclusion.
"Frozen Lake" is the first single from the forthcoming album, Weeds, described as "written for anyone that's ever felt a little lost, a little confused, and a little bit on shaky ground."
The artist elaborates further on the track:
"I've always loved happy sounding songs with kind of dark lyrics and "Frozen Lake" was written in that spirit. I see it as an upbeat ode to feeling like your own worst enemy, so close to a breakthrough but caught in a spiral of depression and isolation. A cheerful cry for help from under the ice. It was written as a kind of catharsis and way to poke fun at my own aptitude for self-sabotage."
—
This and other tracks featured this month can be streamed on the updating Obscure Sound's 'Best of April 2023' Spotify playlist.
We discovered this release via MusoSoup. The submitter accepted our content-based offer, which included financial compensation for our time writing, editing, and publishing this article.