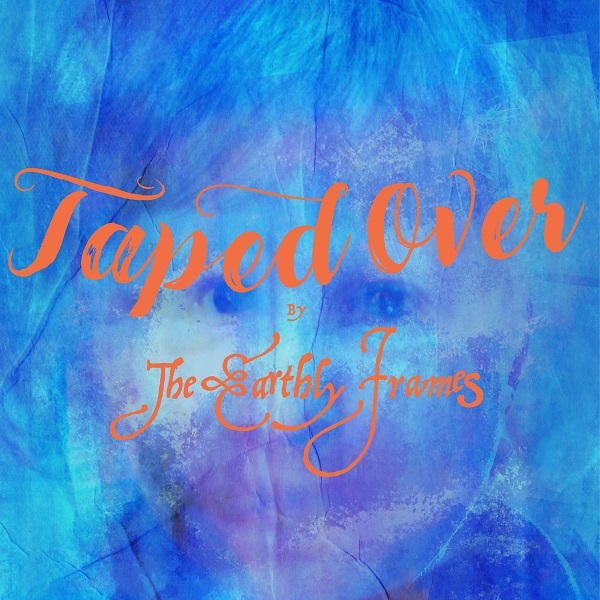 Maryland-based band The Earthly Frames stir with twangy heartache and hooky appeal throughout their new album Taped Over. Project founder and multi-instrumentalist Gabriel Walsh is joined by a variety of talented collaborators, who craft an elaborate sound full of structural/stylistic twists — within a vibrant and hook-minded composure.
"This is part of a ten-year project to create an album for ROYGBIV with Black and White," Walsh explains. "This album is Blue, inspired by my time in the band Timesbold."
The band's previous album, 2021's The Empty Fields, stirred with its haunting ambient works, themed around "ecosystem degradation and the inevitable environmental collapse." Taped Over is a striking stylistic turn, embracing elements of folk, pop, and rock with a greater sense of accessibility, even as the styles stimulate with ample variety — from the Brian Wilson SMILE-esque pop experimentation of "Monocacy" to the twangy, ardent folk of opener "My Worst Self."
"Pixels" is among the many notable tracks, particularly expressive in its passionate vocals and organ/guitar interplay. The instrumentation past the 02:30 mark plays with a deeply alluring intermingling. The album's closing title track also enamors with its plucky folk-forward sound, dazzling with its medieval-like reflective feeling and lively guitar work. Taped Over is the latest in a series of creative, left-field releases from The Earthly Frames.
The album features Neil FitzGibbon on fiddle, Daire Mulhearn on accordion, David Stone on uilleann pipes, Mike Ballard on harmonica, Nikola Ristevski on trombone, Mike Damnjanovski on tuba, Maria Grigoryeva on violin, and Lyudmila Kadyrbaeva on cello.
—
"My Worst Self" and other tracks featured this month can be streamed on the updating Obscure Sound's 'Best of April 2023' Spotify playlist.