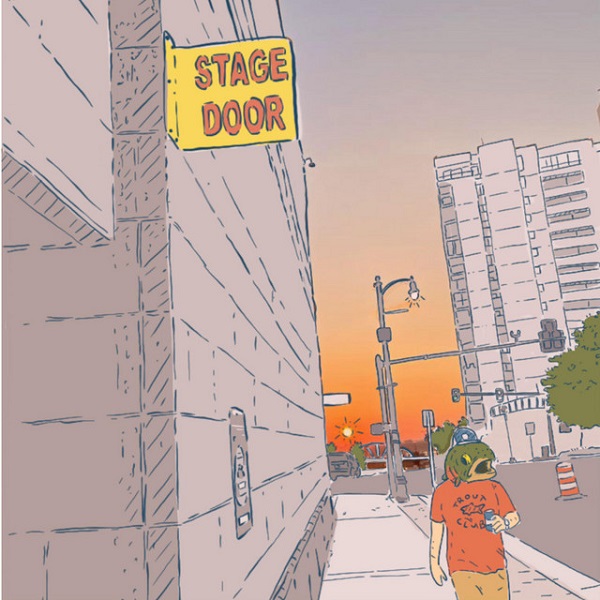 A conversational rock energy compels throughout "Stage Door," a new single from Trout Club, a band from Santa Barbara, California. "Stage Door" represents the lead single from their upcoming full-length debut. The band describes the track as "conveying our constant somehow never having enough time in the day to do the things you want, but knowing that one day the sun will eat the Earth, so it's all good, man!"
The track grips with its chronological progressions, from a formative 6th grade experience to today's grind, where work leads to band practice and little else beyond. A calmer "living through the weekend, and jamming with my best friends," presents a less chaotic energy into the cheery "finally it's the weekend," proclamation.
The weekend's objectives are clear and spirited — make burritos and eat veggies in the fridge "before they die." The ensuing "when will it end?" sequence exudes a more somber contemplation, soon rising thereafter to soaring guitar work that caps off this exciting track with a satiating allure. "Stage Door" is a charismatic treat from Trout Club, feeling like an impassioned day-in-the-life.
—
This and other tracks featured this month can be streamed on the updating Obscure Sound's 'Best of April 2023' Spotify playlist.