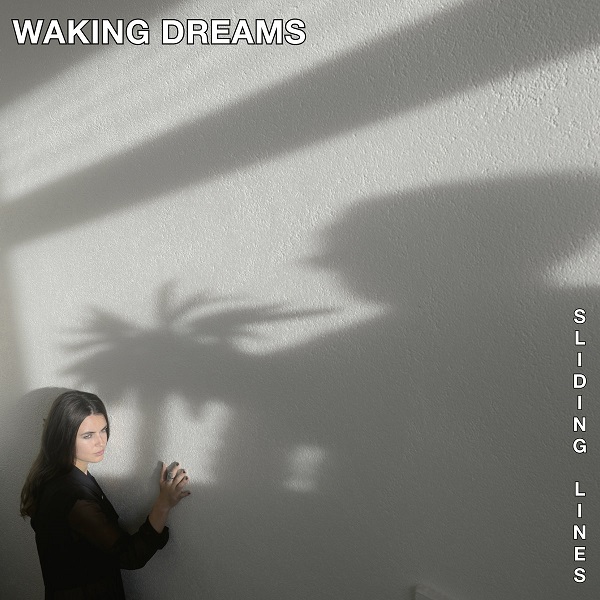 The new album from Waking Dreams, Sliding Lines finds the Berlin-based duo of Jason Letkiewicz and Angela Chambers consuming with ample mood — invoking a nighttime-set '80s nostalgia traversing in post-punk and rock-pop sentiments. Following some solo project pursuits from both members, Waking Dreams returns with a considerably impassioned, textural sound.
The opening "For You" is an angsty, invigorated success that kicks the album off in stellar form. "I know what you did, I know what you said," Chambers lets out amidst jangling guitars, with a rollicking burst of guitar-energy combining with multi-layered vocal enthusiasm for a chilling rise: "It's never enough for you."
Another standout, "Not So" fully embraces a post-punk soundscape. "In a dream," Chambers adds to the riveting atmosphere, with a thumping rhythmic underlying and lonesome guitar line crafting an immersive introduction. The steady backing pulse and eerie vocals converge with resonating impact. Waves of swampy guitar distortion arrive as Chambers pleads to "come back," — hitting hard.
From the twangy mystique of "Lie" to dreamy frolicking of "Absorb," the rest of Sliding Lines compels with a similarly strong atmospheric grip. Waking Dreams showcase their knack for mood and melody throughout Sliding Lines.
—
"Not So" and other tracks featured this month can be streamed on the updating Obscure Sound's 'Best of April 2023' Spotify playlist.